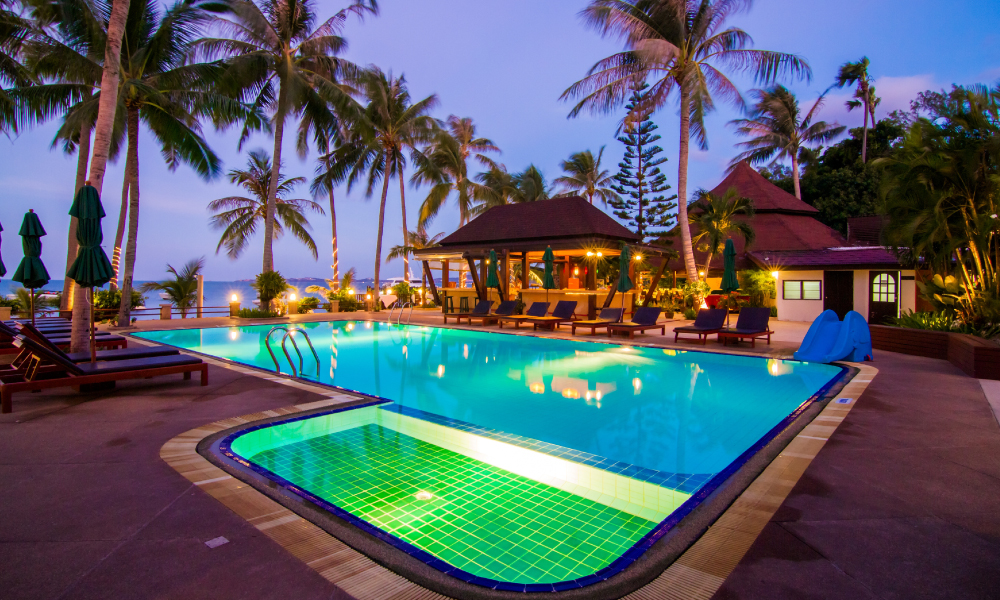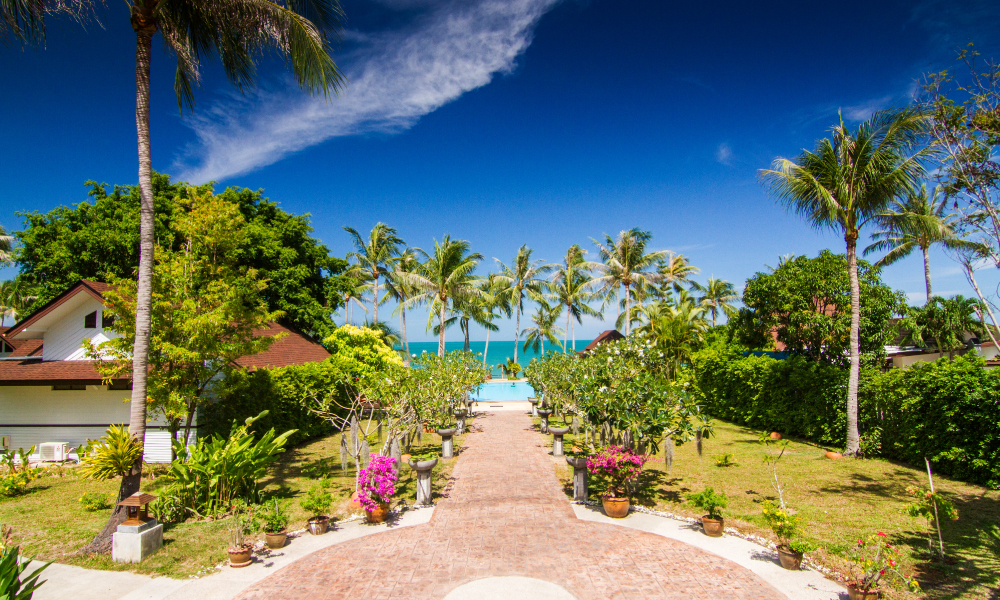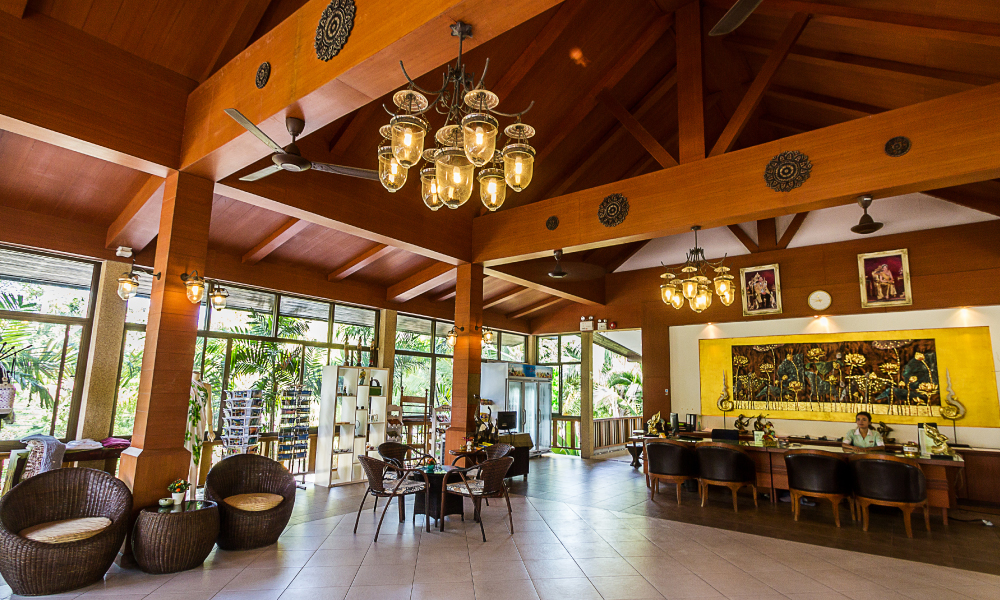 The Coco Palm Beach Resort has numerous facilities to make your stay comfortable.  Whether it is all-day dinning at our restaurant or a quick snack from the pool bar, you find a wide choice of international and local dishes.  After a dip in the sea or pool, you can pamper yourself with a massage in one of cabanas right on the beach.  Feeling a bit exhausted from too much sun-bathing,  relax on the room's balcony with your favorite book or browse the Internet with our complimentary WiFi provided throughout the resort.
Reception
Our reception is open 24 hours to fully take care of guests' needs. The reception area also includes computers for internet access and printing free of charge. A small kiosk sells snacks, beverages and basic sundries. Guests can contact the reception to arrange tours and excursions.
Restaurant
The beach front restaurant, with sweeping views of Phang Ngan island, offers all-day dining. The breakfast buffet offers a wide choice of western and asian dishes, including a live egg cooking station. For lunch and dinner, guests can order from an extensive a la carte menu comprising local favourites and popular western selections.
Swimming Pool
The 10 x 15 meter pool, with a separate area for children, directly overlooks the beach. Guests can lounge on sun-beds around the pool and order refreshing beverages and snacks from the pool bar. Come enjoy your favorite cocktail during happy-hour daily.
Spa
Guests can choose from a variety of treatments, either in the privacy of an air-conditioned room or on the beach in our specially designed cabanas. Advance booking is recommended.
Transportation
A daily shuttle bus service to popular areas such as Bophut Walking Street, Fisherman's Village and Chaweng Beach, is offered in the morning and in the afternoon. Transfers to the airport and ferry piers are provided at a nominal charge. Car and motorbike rentals are also available.
Laundry
Travel Light. pack as
little as you want when
you can have us take
care of washing your
clothes!
Free WiFi
Stay in touch with
family and friends with
Internet access all the
time and anywhere in
the resort.
Beach Bar

Enjoy an ice-cold
beer on the beach.
Need we say more?