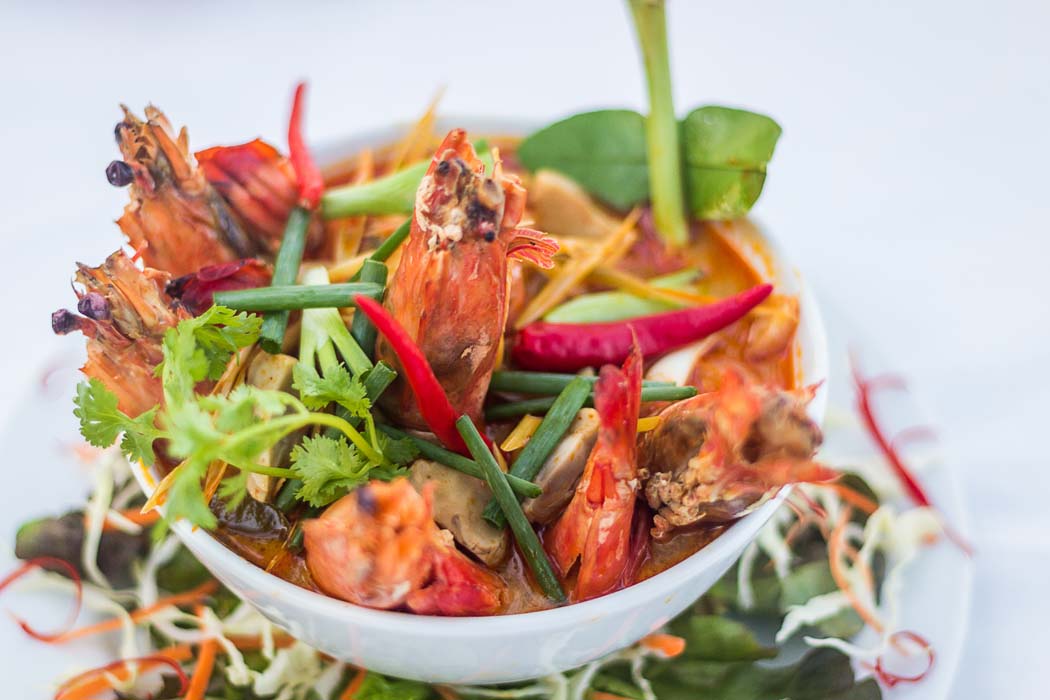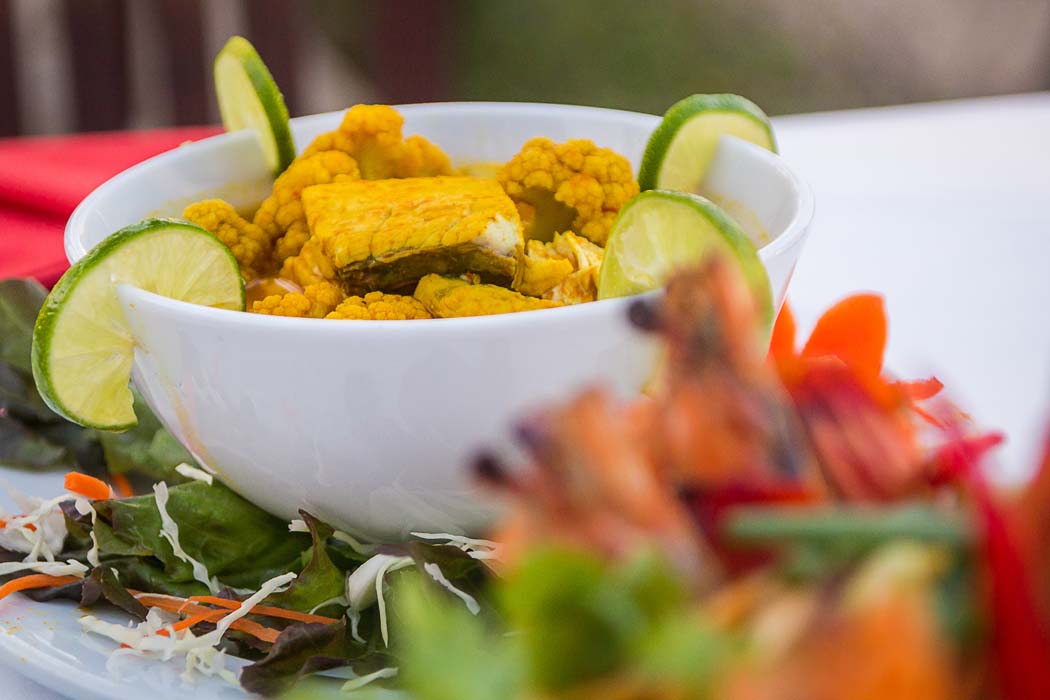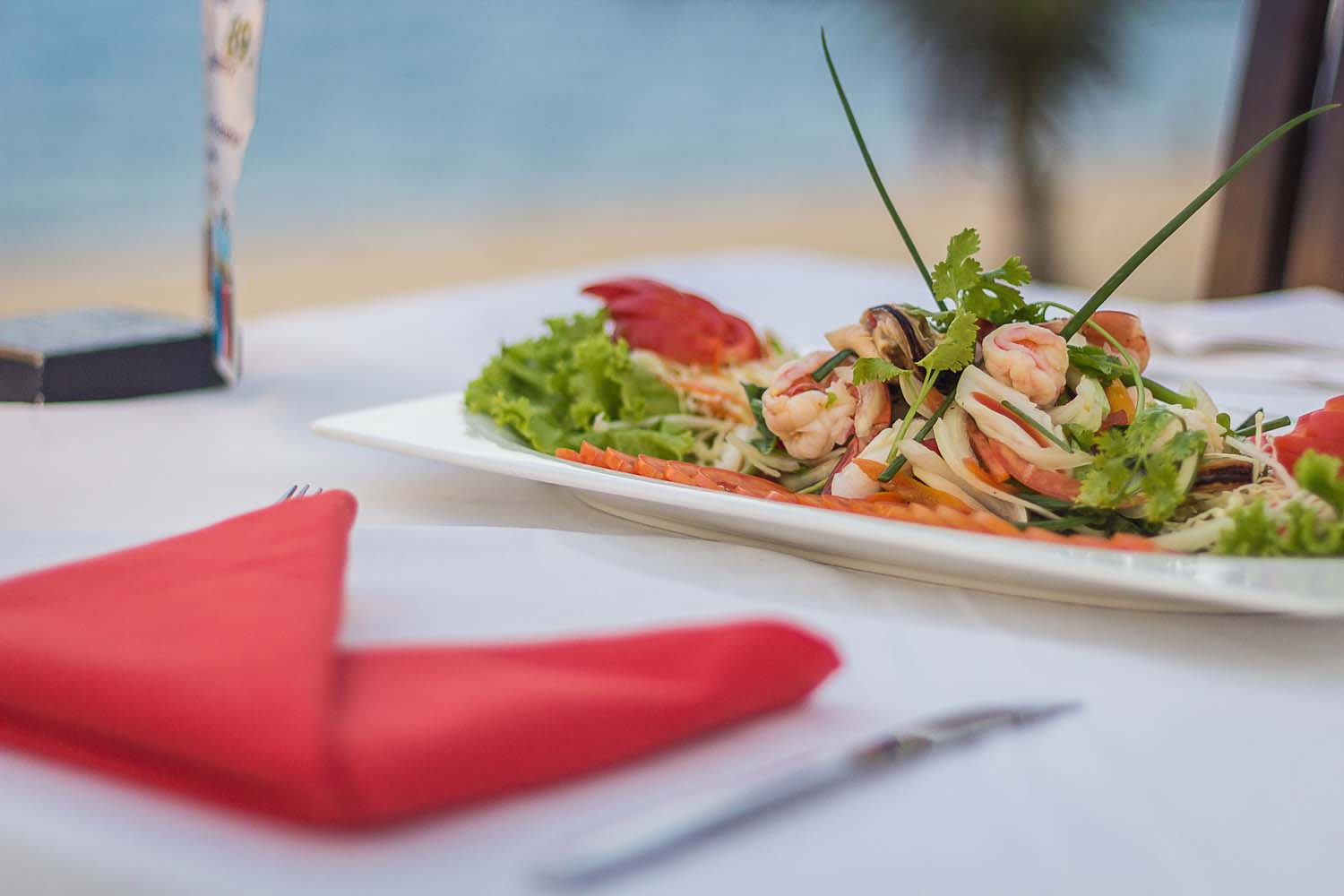 Breakfast, lunch and dinner are being served at Our Palm Terrace Restaurant, which is located right next to the beach, overlooking the sea and the island of Koh Phangan. American breakfast with a wide spread of delicacies is offered daily, with a live cooking station entertaining your desires for a multitude of egg dishes. 10 daily changing hot dishes, Thai, Asian and International should leave your palate mouth watering. For lunch we serve from our a la carte menu snacks, salads and fruits, while in the evening theme buffets are offered.
Next to the Palm Terrace Restaurant is our air swimming pool and a small attached children's pool filled with superb clean water and filtered by a modern salt-chlorinating system.
FOOD & BEVERAGE SERVICES
Buffet Breakfast is served at the open air Pavillion Restaurant from 7.30 a.m. to 10.30 a.m.
Lunch can be chosen from the a la carte and Snacks menus at the Pavillion Restaurant or Pool Bar
Beverage Service on the Beach
Pool Bar By The Beach (simply Snacks, Drinks And Cocktails)
Open daily 10.30 – 23.00 Hrs.