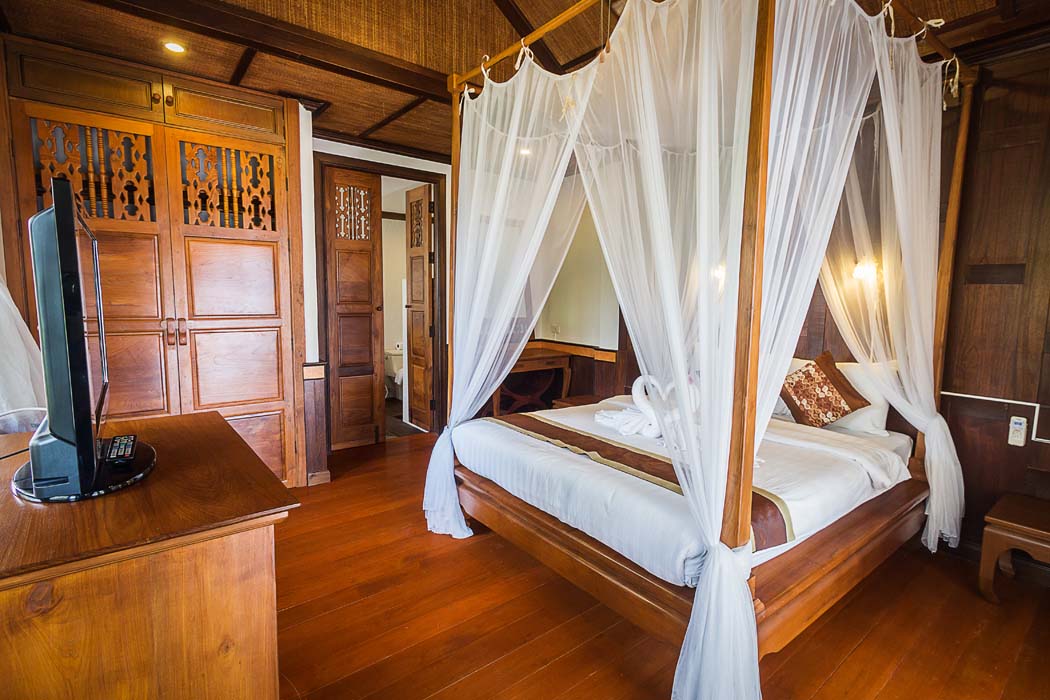 Which Coco Palm Beach Resort room style is right for you?
Travel to the sea. Must visit Koh Samui once.
          Koh Samui is the land of the most beautiful seas in Thailand. Many people come to Samui more than once because they are fascinated by the beauty of the sea at Samui. Another attraction for tourists is the beautiful beach by the sea. Fine white sand parallel to coconut palms and natural diversity is another highlight of Koh Samui. You can visit the waterfall or go hiking as well.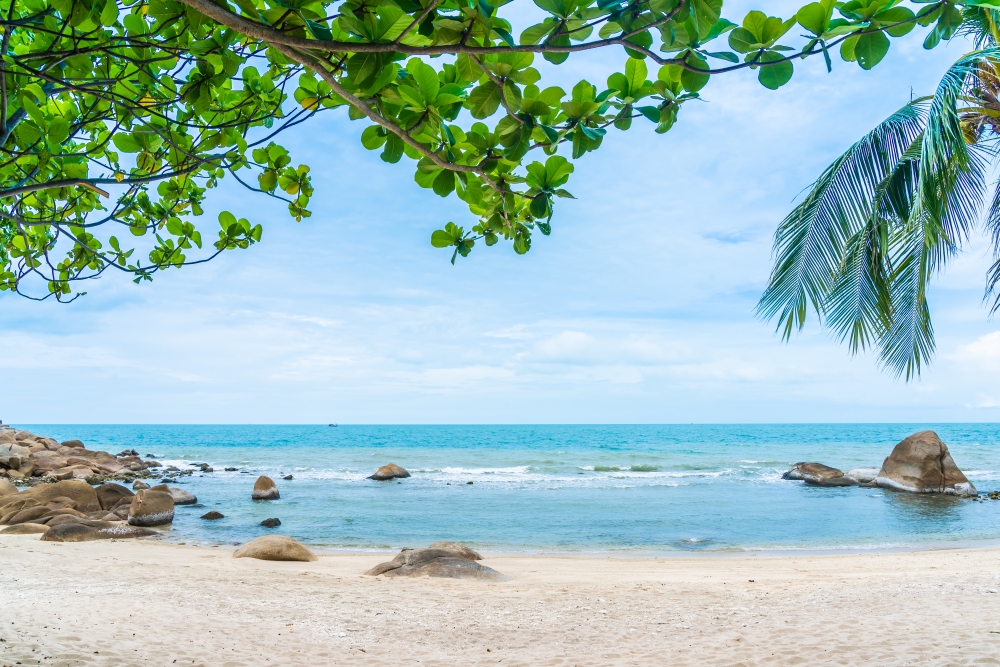 Come to "Koh Samui" must stay at Coco Palm Beach Resort.
          If you come to relax at Maenam Beach. Looking for a hotel in Samui by the sea? Full service, good value, must stay at Coco Palm Beach Resort because here we have everything you need. comfortable accommodation delicious food taste You can relax and soak up the atmosphere of the most beautiful beachfront accommodation. Coco Palm Beach Resort offers a unique experience for you.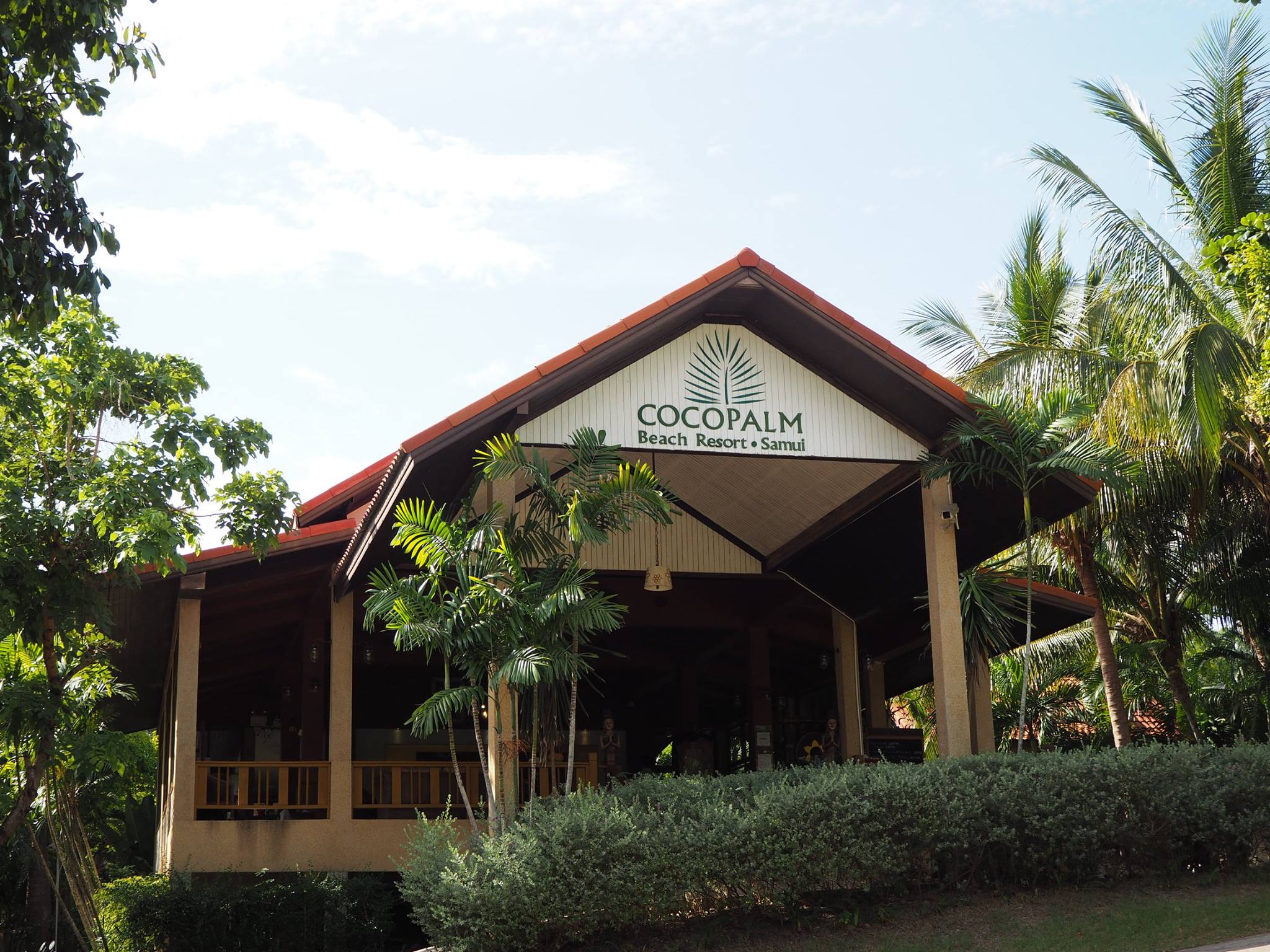 With room service to meet your lifestyle
          Don't talk too much to waste time. Today Coco Palm Beach Resort presents a room type that we have ready to serve you. You can use the service to meet your needs. What types of rooms will there be? Let's see.
STANDARD BUNGALOW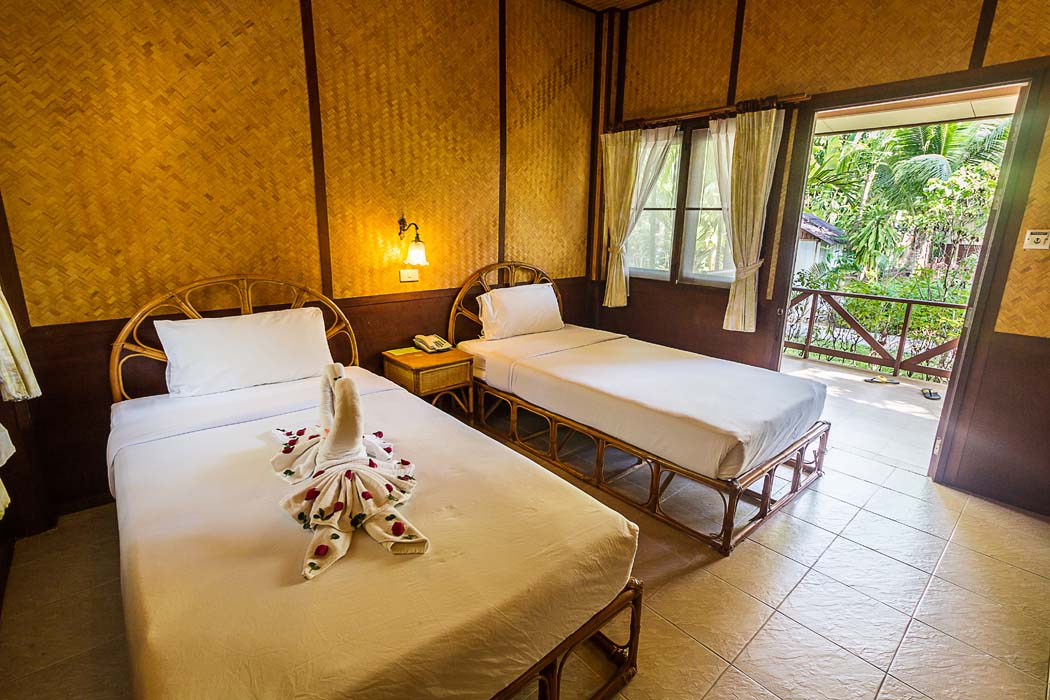 The service starts at Coco Palm Beach Resort with an affordable and convenient starting price. causing many people to choose the service Want to come with your girlfriend or friends at a budget trip price? This room answers complete facilities
SUPERIOR BUNGALOW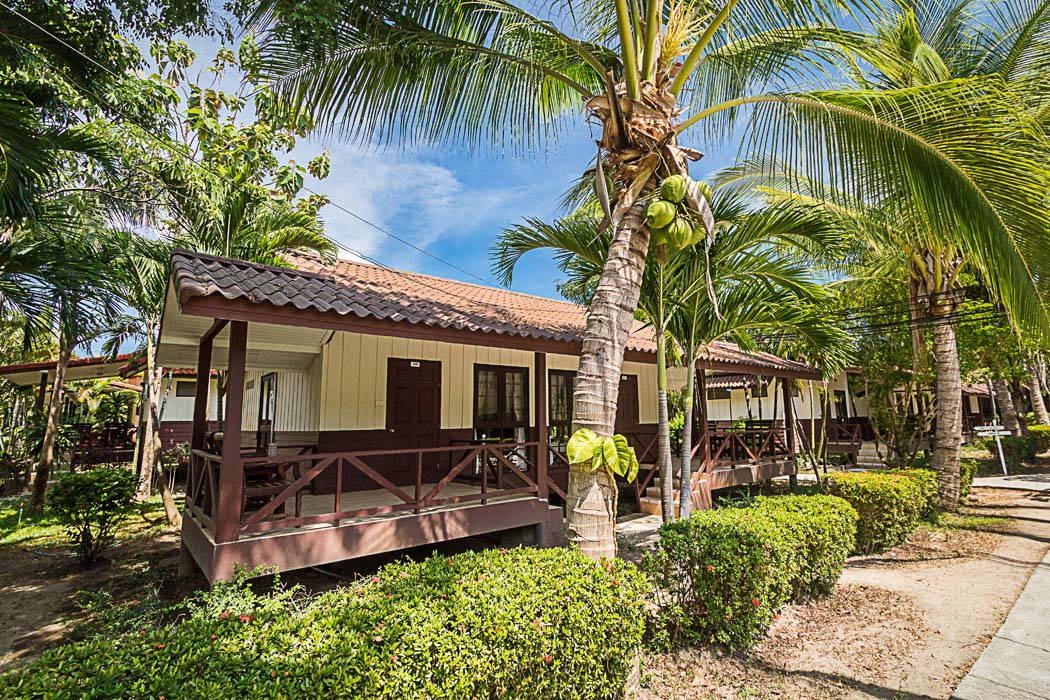 Comfortable, decorated in a contemporary Thai style that tells stories by using ceramic tiles. Room size: 26 sq m. Choose between a queen-size bed or 2 twin beds. Private balcony with garden view.
DELUXE BUNGALOW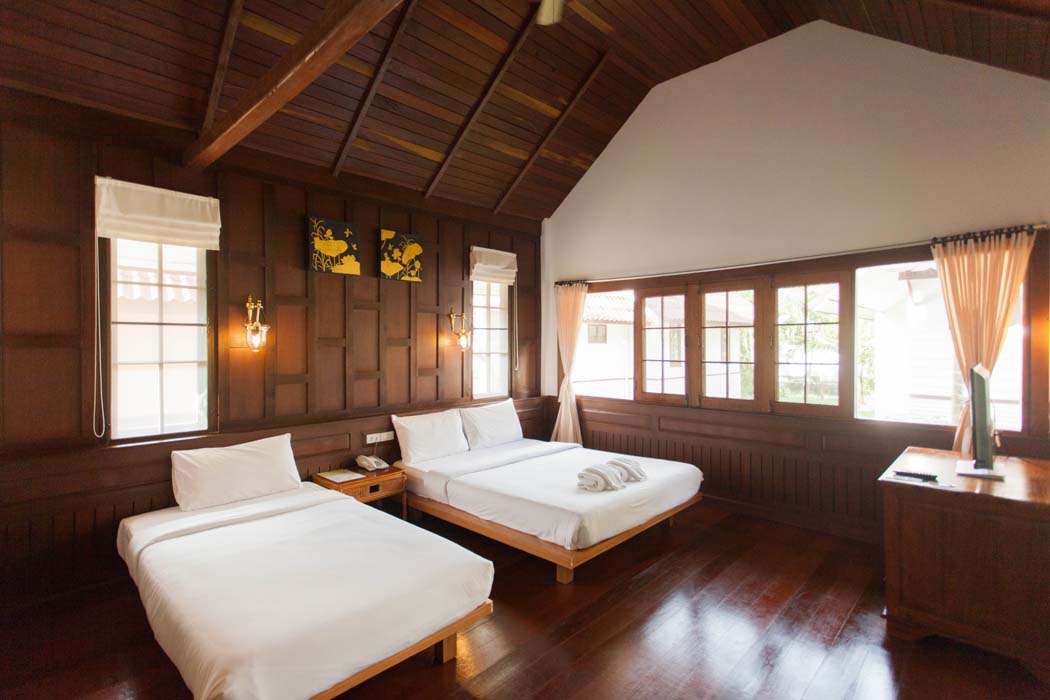 The cottage is made of hardwood and teak slats. 42 sq m. space is enough for 1 queen bed or 2 twin beds and there is plenty of space to add an extra bed. with a private balcony Most of the views are garden views.
FAMILY BUNGALOW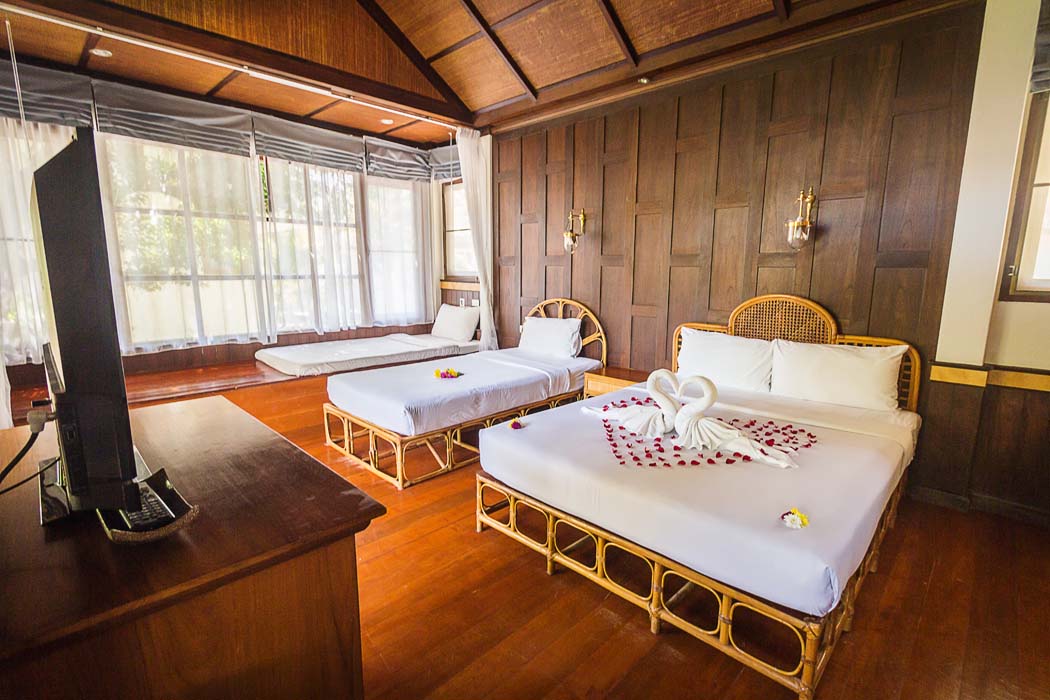 Suitable for medium-sized families. Accommodates up to 4 people. The warm atmosphere inside. Guests can relax on the terrace amongst the greenery surrounded by lush garden views.
POOL VILLA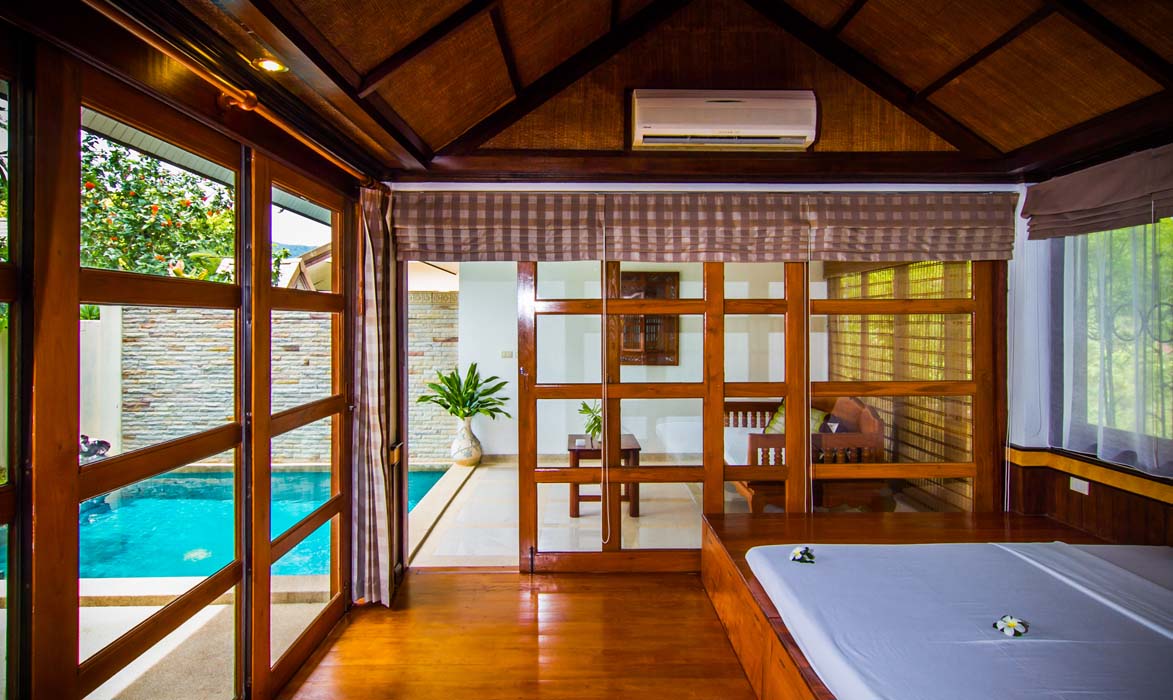 Full of pleasure is like staying on the top of the mountain with a private plunge pool, suitable for couples who want romance. decorated in traditional Thai style The large bathroom has a bathtub and a separate shower. Suitable for guests who want more privacy.
TWO-BEDROOM VILLA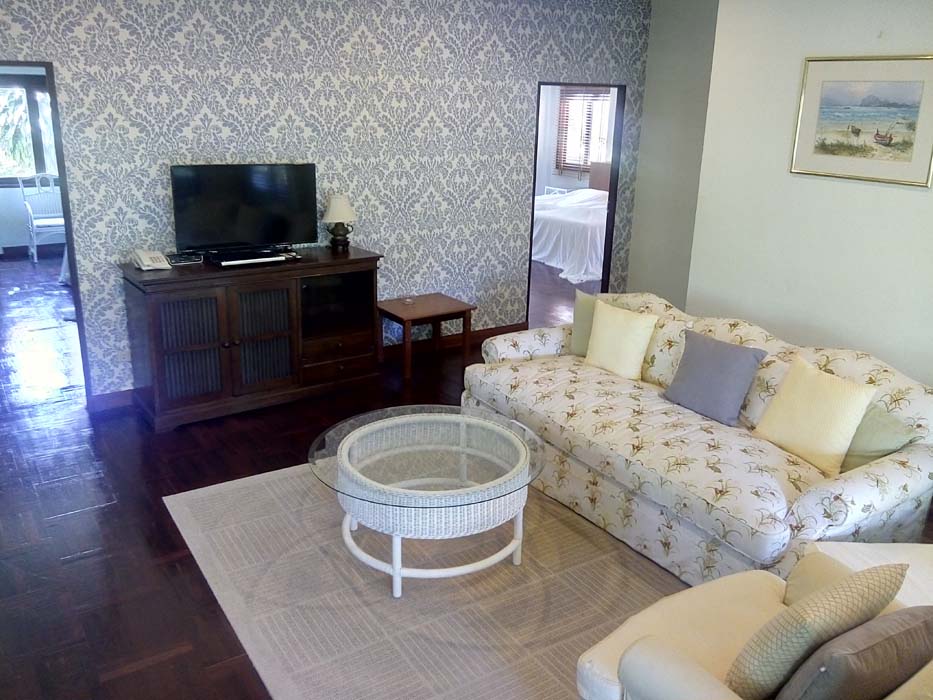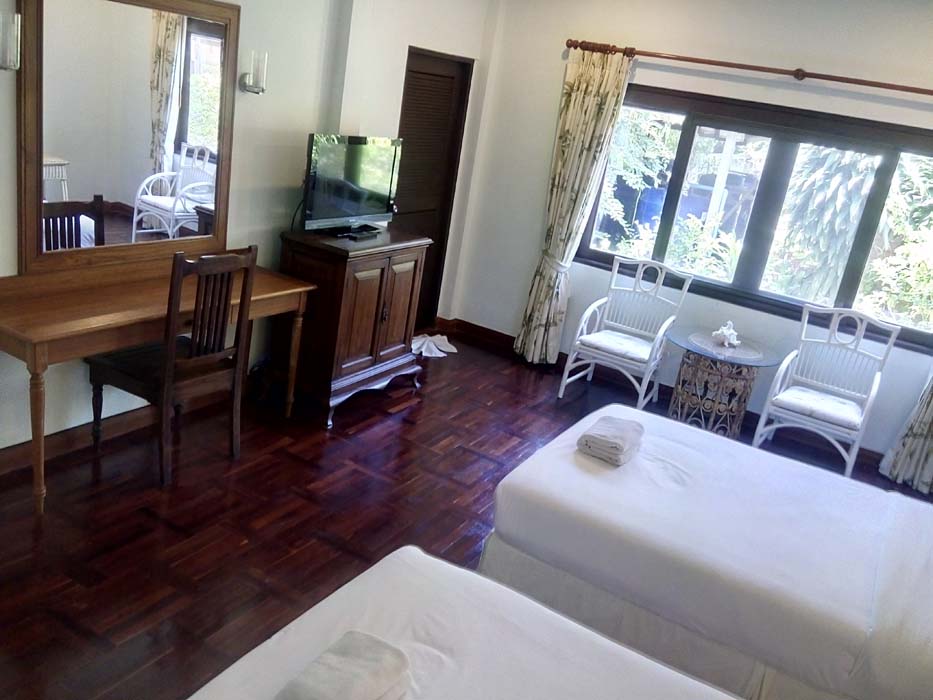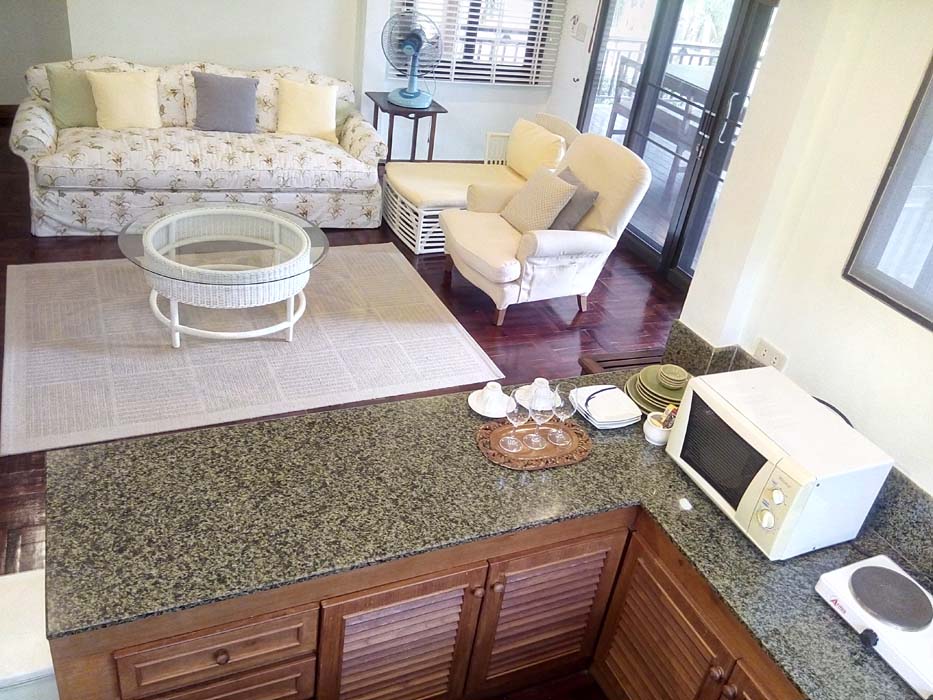 2 bedroom villa with spacious living room and pantry area. Each bedroom has its bathroom. There is a wide balcony for relaxing or dining outdoors.
BEACH FRONT VILLA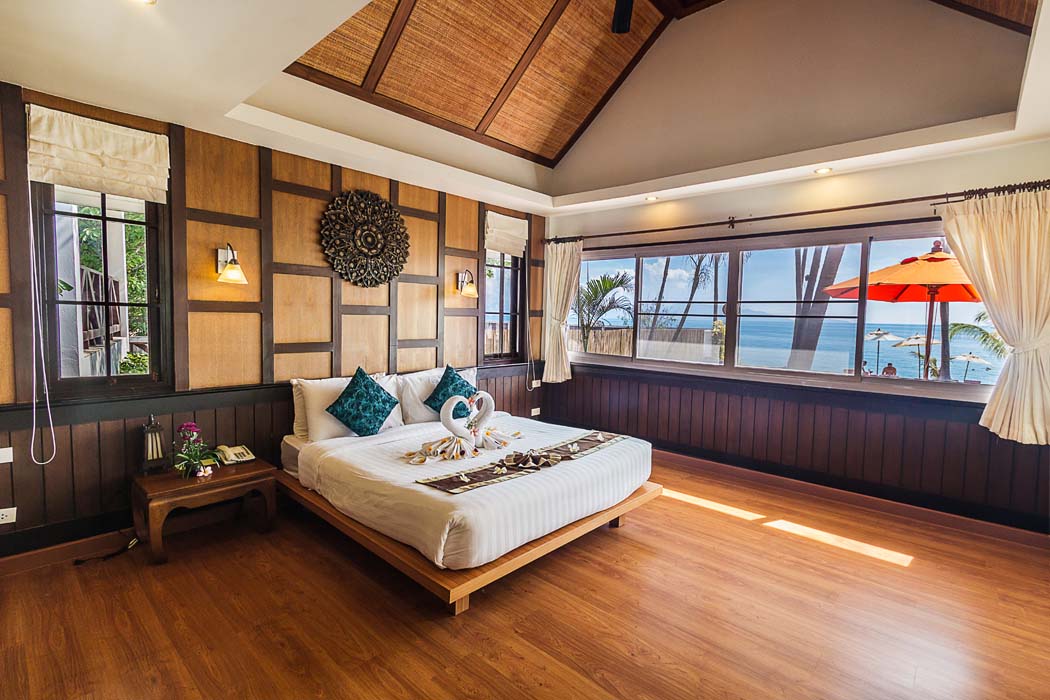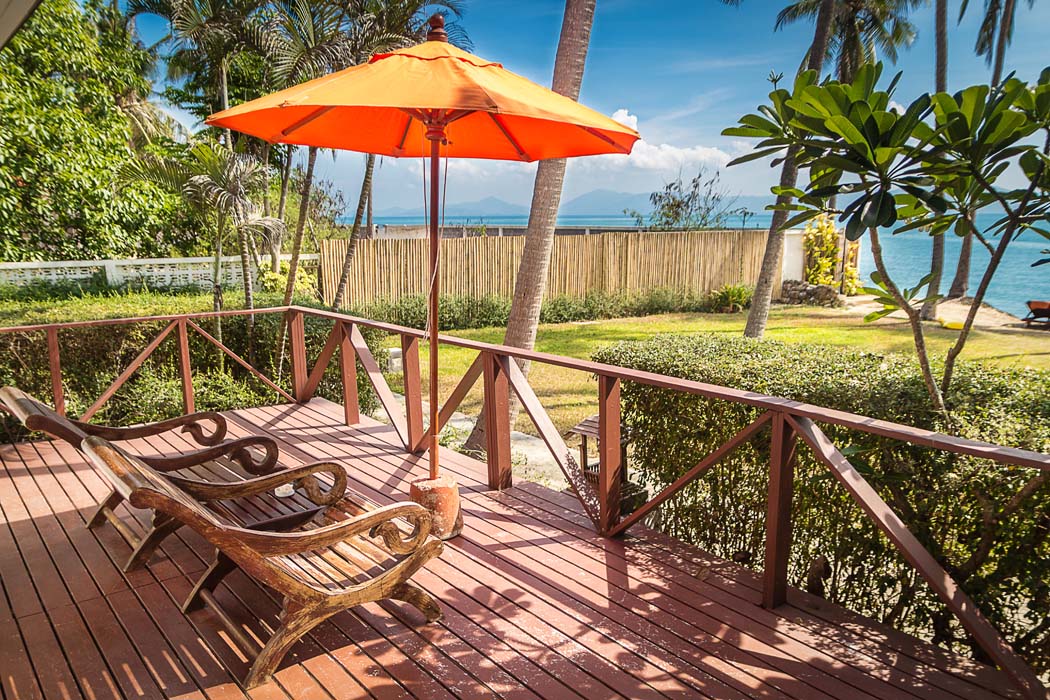 Enjoy views of the beach and the sea. The 60 sq m area has an outdoor terrace with sun loungers. to be able to rest peacefully near the beach
TWO-BEDROOM POOL VILLA BEACHFRONT WITH PRIVATE PLUNGE POOL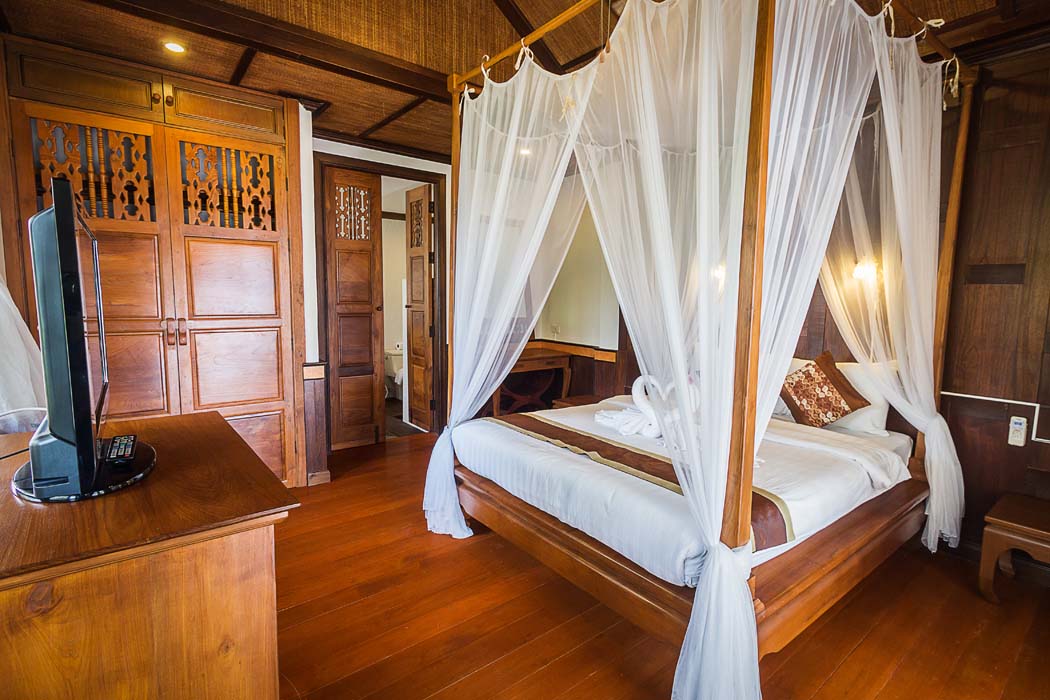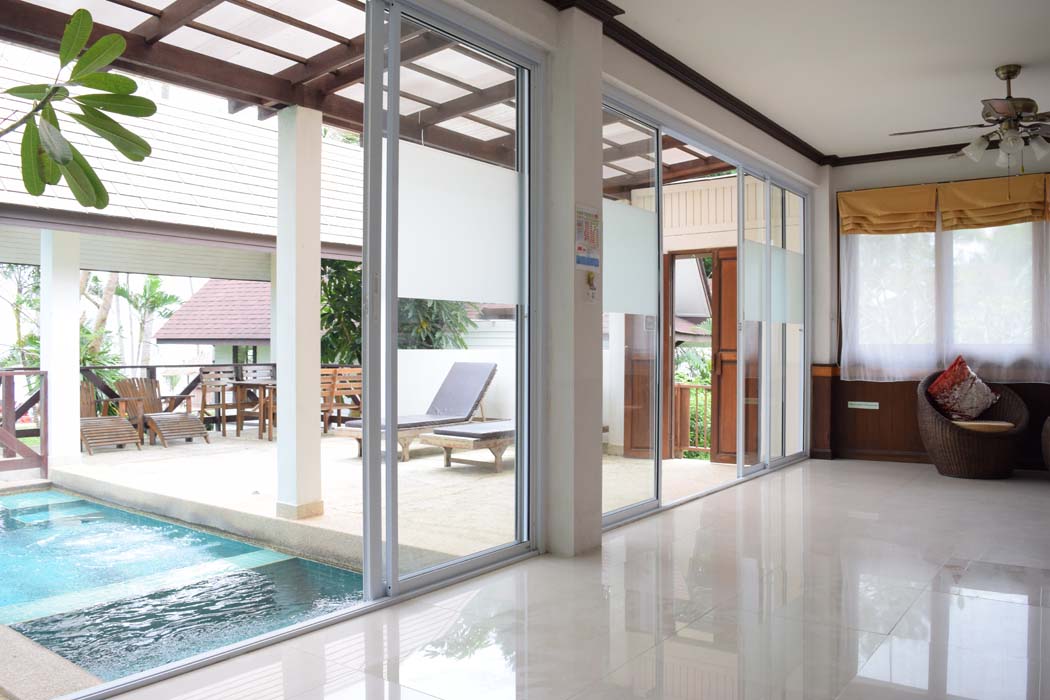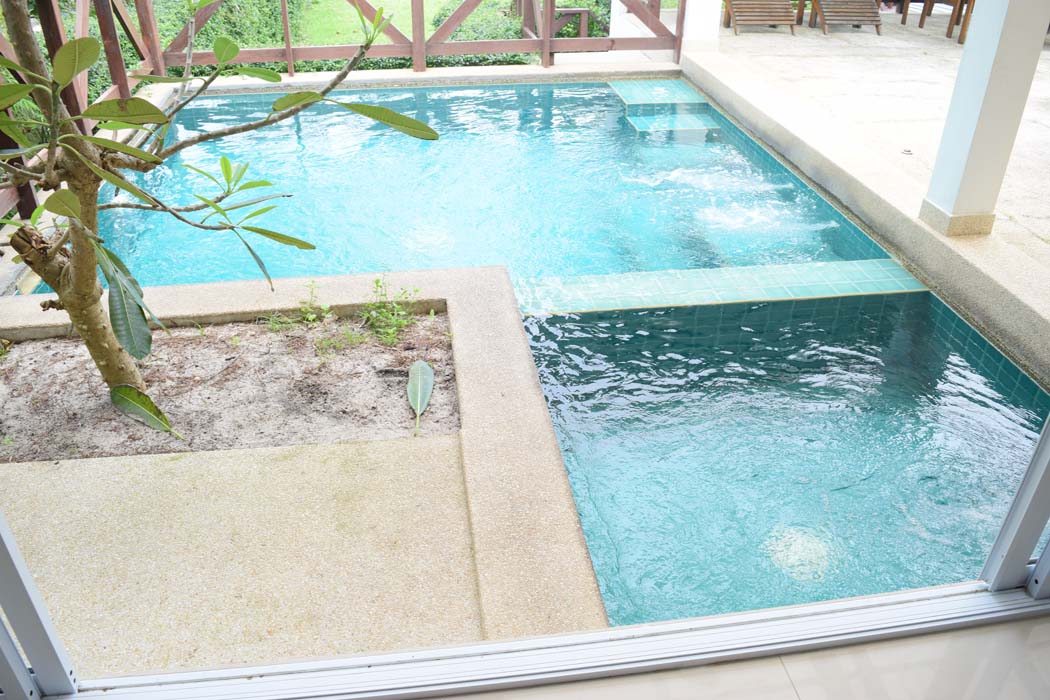 Located next to the beach able to see the sea view to the fullest Private outdoor swimming pool There is an en suite bathroom with a bathtub. You can sit and relax in the indoor living area. or on the spacious outdoor terrace as needed
Comfortable, relaxing at the moment. Must be Coco Palm Beach Resort.
          complete and comfortable accommodation The taste of delicious local food lets you rest and Indulge in the atmosphere of a very special beachfront accommodation. To make that special night come true, Coco Palm Beach Resort is here to give you an extraordinary experience.
Experience the ultimate relaxation in Koh Samui for you.
" Coco Palm Beach Resort, the paradise of relaxation lovers. "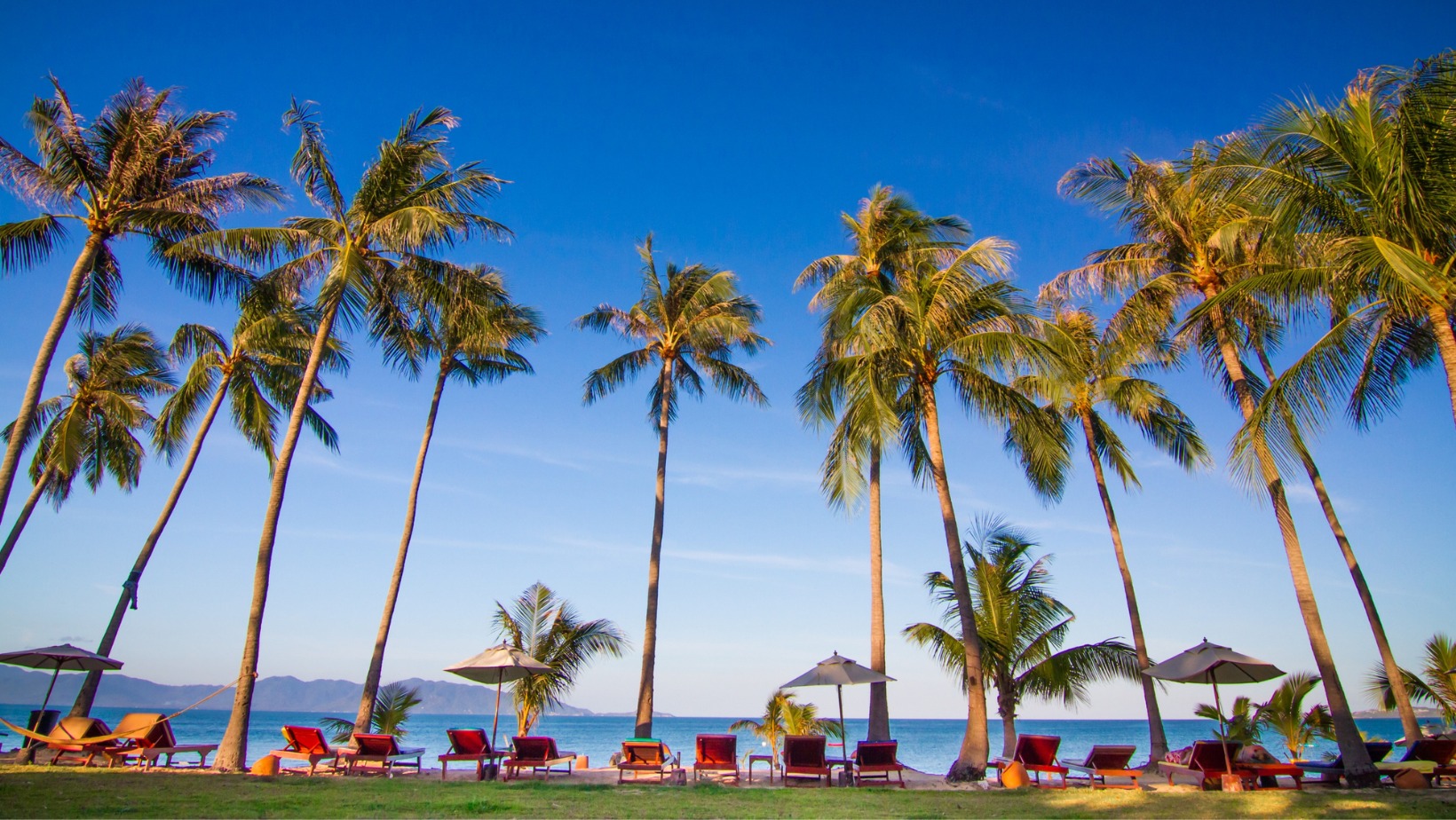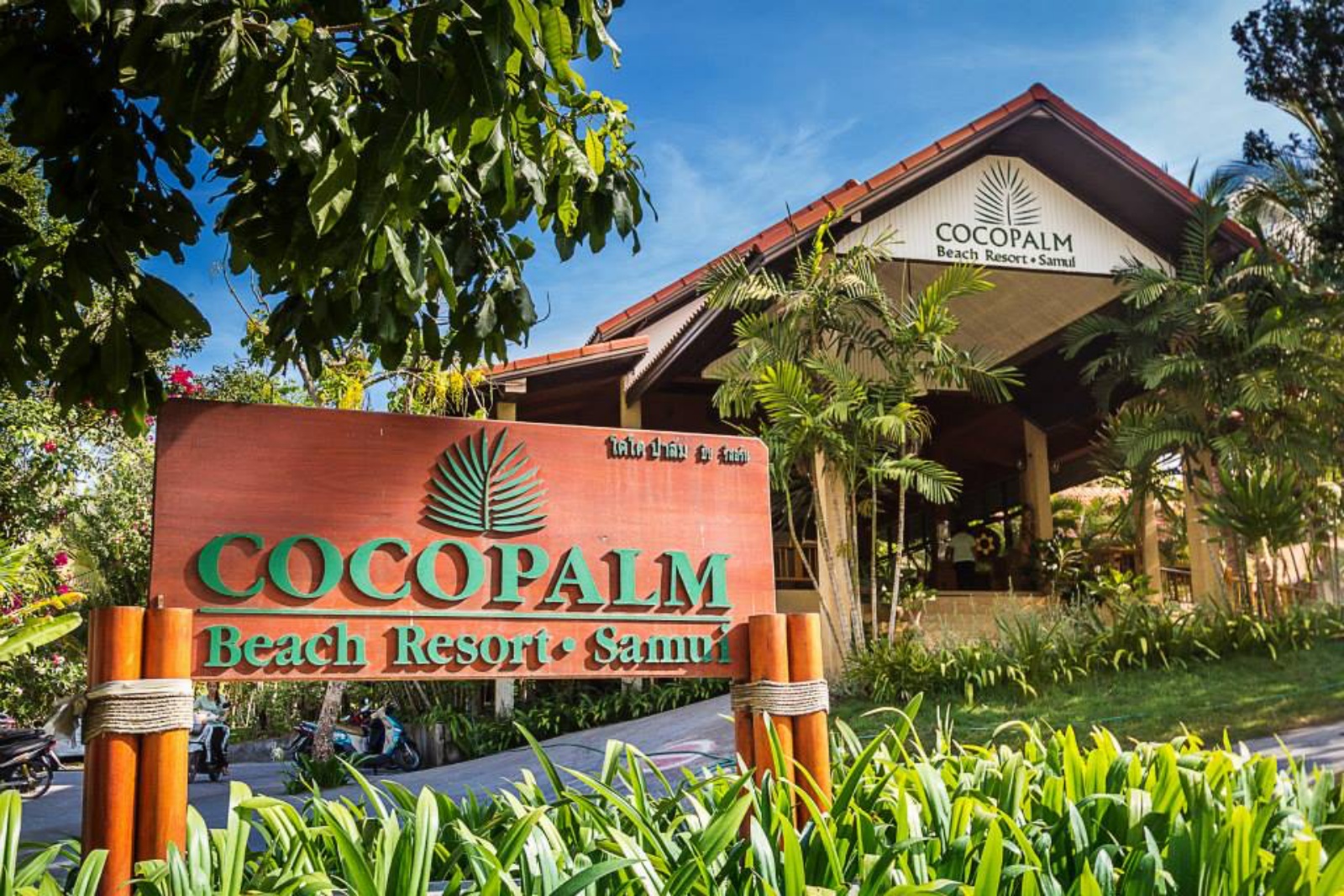 .
For more information > facebook.com/cocopalmbeachresort
📥 Inbox : m.me/cocopalmbeachresort
📞 077 247 288