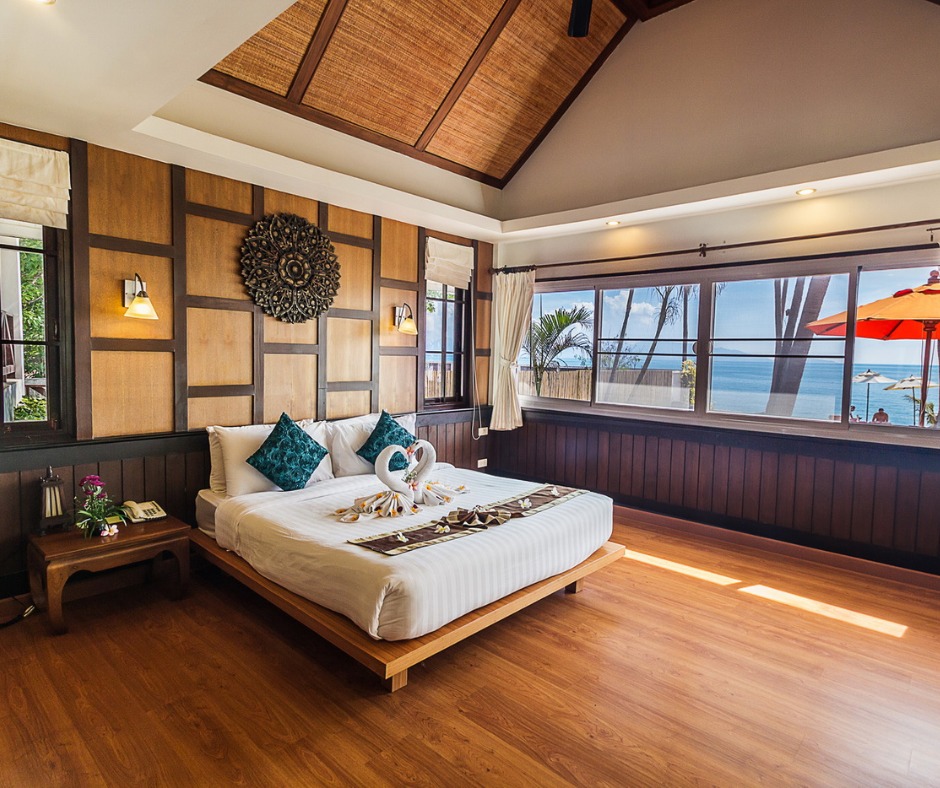 Coco Palm Beach Resort, Let you relax with nature but get privacy like stay at home 
Relax and let nature relieve fatigue at Koh Samui.
           Reputed to be the most beautiful sea land in Thailand with beautiful scenery. abundant nature This makes Koh Samui have a variety of tourist attractions on the island.
           On Koh Samui, beautiful seas, white sandy beaches, and natural attractions such as forests or waterfalls are available to choose from. Or will it be a cultural attraction such as a temple, chedi itself, which can be chosen according to your needs for travel plans, it can be called a single island trip to Koh Samui cover all types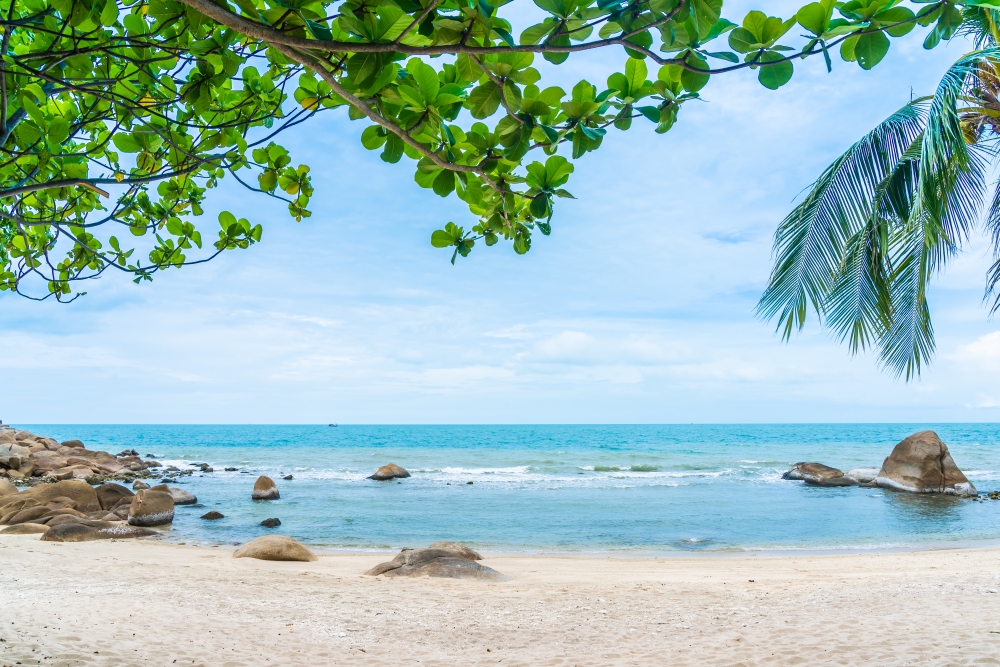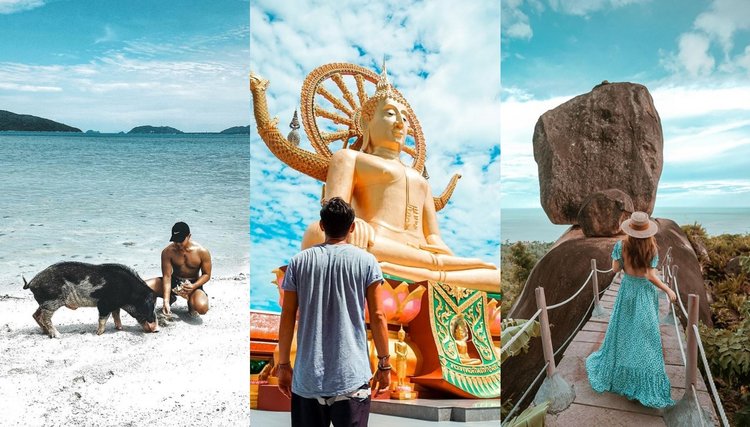 Because Samui is a place for people who want to relax.
          from the aforementioned in terms of a variety of tourist attractions Makes many tourists choose to have a trip to Koh Samui with a memorable landmark, whether 
> Grandfather and Grandmother's Stone – the most popular landmark of Koh Samui Caused by the phenomenon of granite that has been eroded by seawater until it erodes. Turned into rocks shaped like male and female genitalia.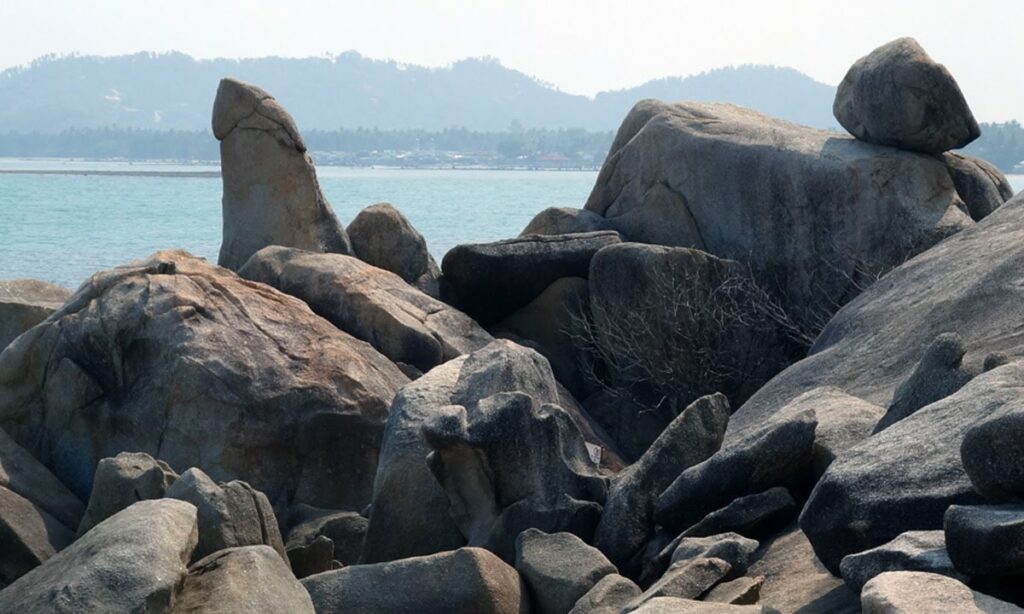 > Big Buddha Temple – a place that holds the hearts of Koh Samui residents Enshrined the largest Buddha image in the attitude of subduing Mara in the south, built-in 1972 as a natural destination. who want to worship or ask for blessings to enhance the prosperity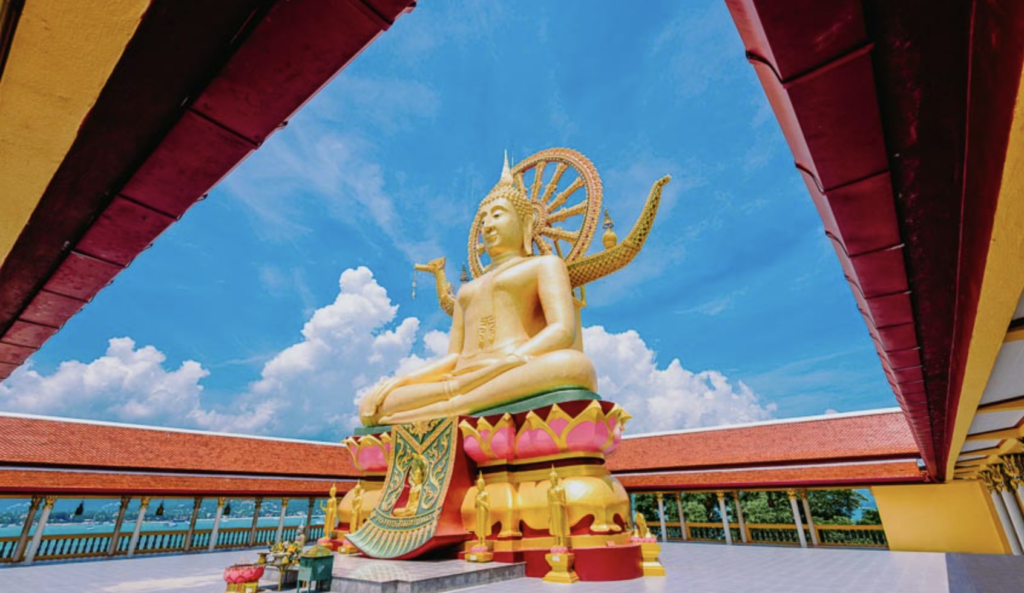 > Namuang Waterfall – a popular place for tourists and locals. The waterfall is divided into 2 places, the first one being easy to travel to and able to play with, but the second one is more magnificent. But traveling is quite difficult. Suitable for people who like to travel around the avenger line. Must not miss.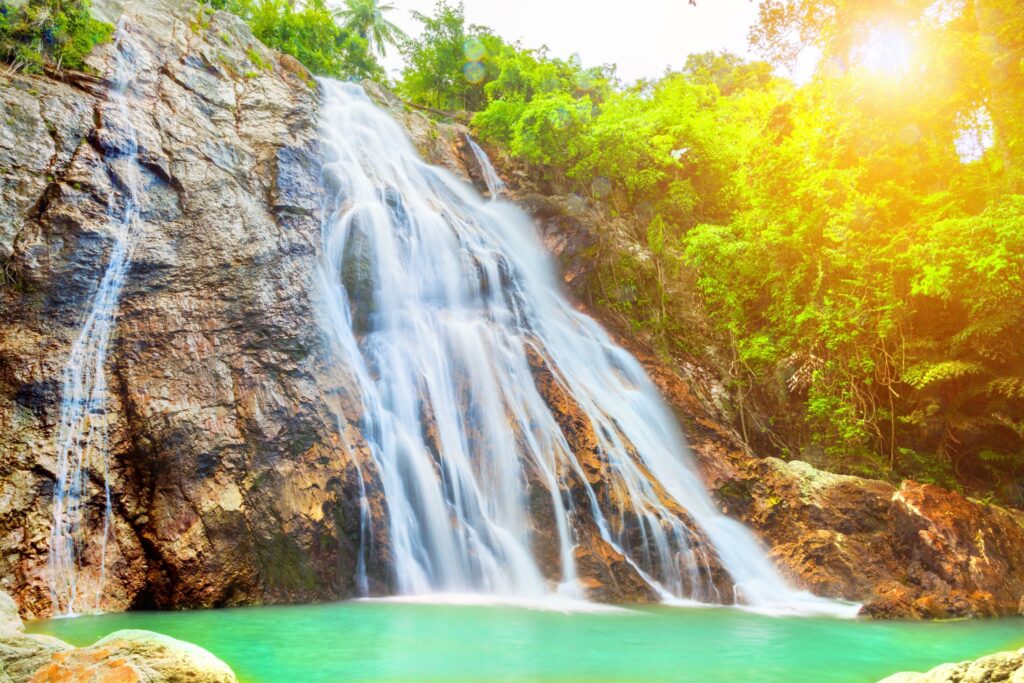 Another hidden corner Suitable for people who want to be calm
          If many people want to try to travel like no other or want to escape from the chaos, Coco Palm Beach Resort recommends the area around Maenam Beach.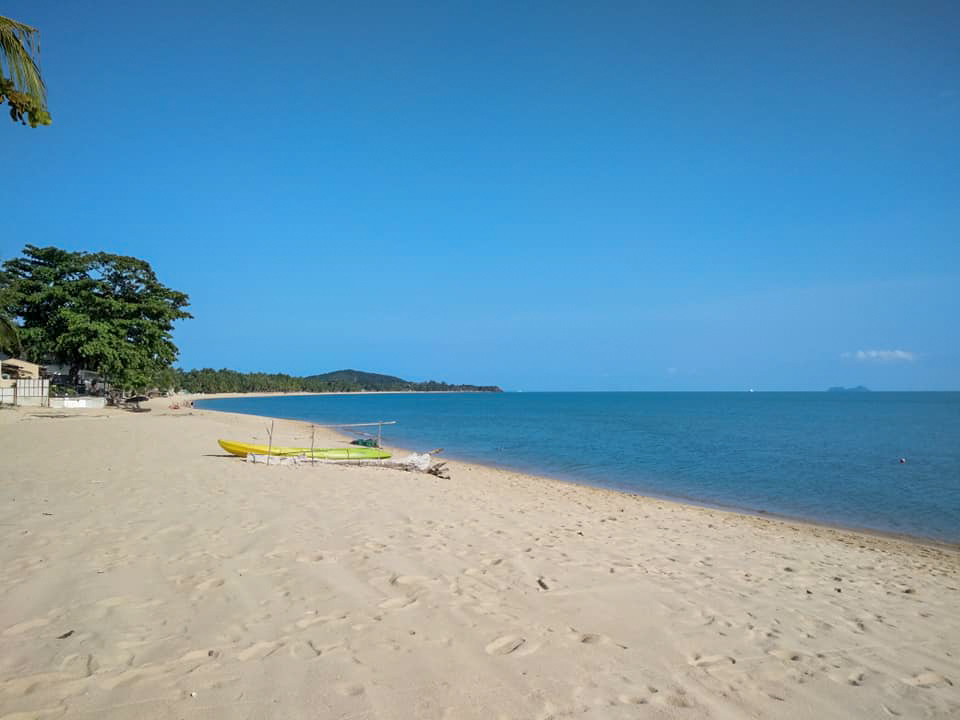 With a location near the community of Koh Samui people. make it not very messy but complete service Maenam Beach is a great tourist spot if you are looking for some peace when visiting Koh Samui.
If you want privacy like home. Must be Coco Palm Beach Resort.
          Because Coco Palm Beach Resort is located on Maenam Beach in the north of Koh Samui. Just 20 minutes from the airport, the hotel's location is surrounded by tropical gardens. Have a private relaxation atmosphere like sleeping at home But the aura of traveling around the sea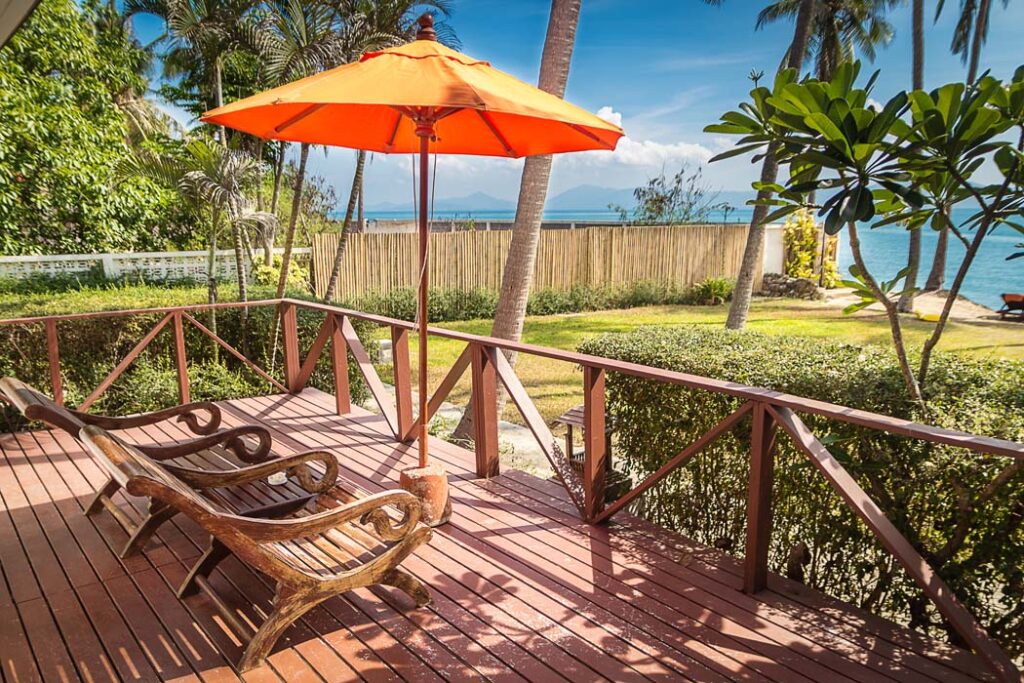 There is accommodation in both bungalows. or hotels to choose from Suitable for both staying with family. Company trips that require privacy Or couples who want to celebrate their honeymoon at Coco Palm Beach Resort can meet every need.
Characterized by a variety of room styles.
          Coco Palm Beach Resort offers a wide variety of rooms to choose from. Whether you come as a family, a group of friends, or a couple, they are ready to serve you.
STANDARD BUNGALOW
          The service starts with a low and convenient starting price. causing many people to choose the service Want to come with your girlfriend or friends at a budget trip price? This room answers complete facilities
FAMILY BUNGALOW
           Suitable for medium-sized families. Accommodates up to 4 people. The warm atmosphere inside. Guests can relax on the terrace amongst the greenery surrounded by lush garden views.
POOL VILLA
          Full of pleasure is like staying on top of a private plunge pool, suitable for couples who want romance. decorated in traditional Thai style The large bathroom has a bathtub and a separate shower. Suitable for guests who want more privacy.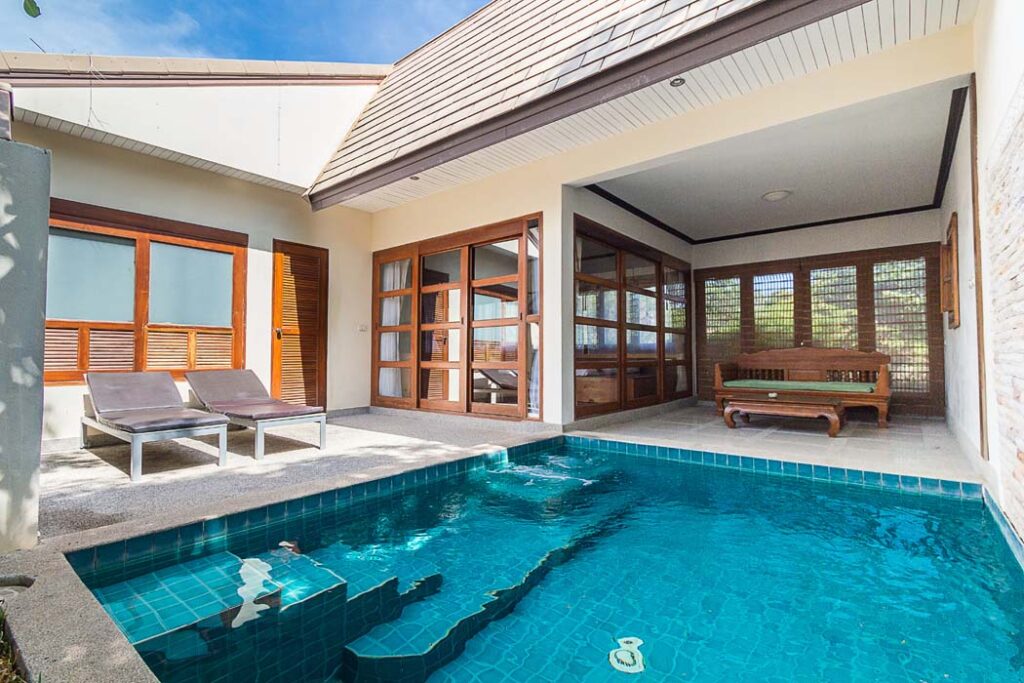 All comfortable accommodations The taste of delicious local food let you rest and Indulge in the atmosphere of a very special beachfront accommodation. To make that special night come true, Coco Palm Beach Resort is here to give you a unique experience.
.
📣  Promotion on September 2022
Starting at 1,125 THB/Night including breakfast for 2 persons
✨Close to Maenam beach, peaceful and private
✨ Private Bungalows or Pool villas. 
👉🏻 Book & Stay :  Now – 31 October 2022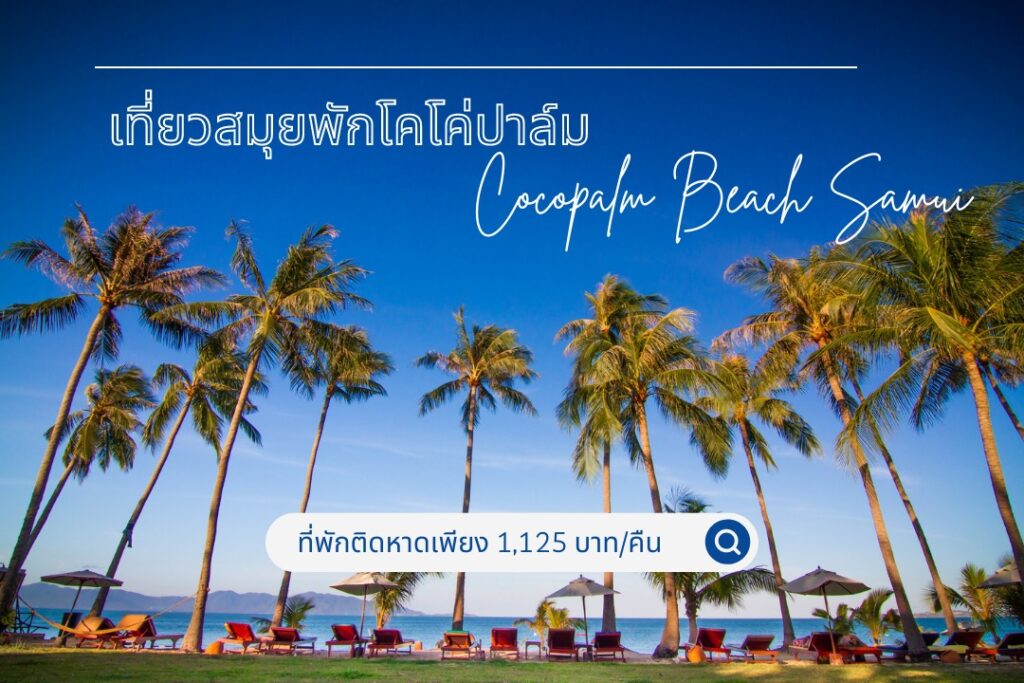 Experience the ultimate relaxation in Koh Samui for you. 
" Coco Palm Beach Resort, the paradise of relaxation lovers. "
.
For more information > facebook.com/cocopalmbeachresort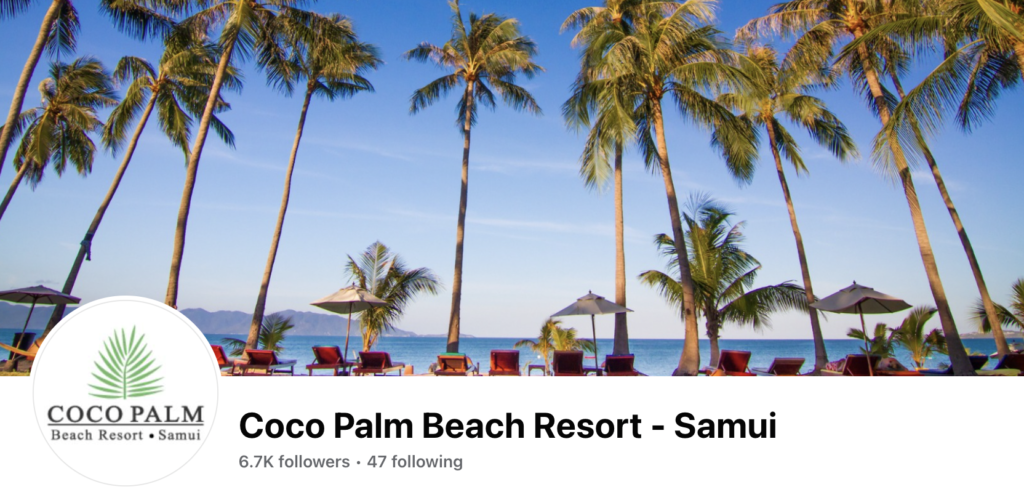 📥 Inbox : m.me/cocopalmbeachresort
📞 077 247 288
Read More : ​​Blog