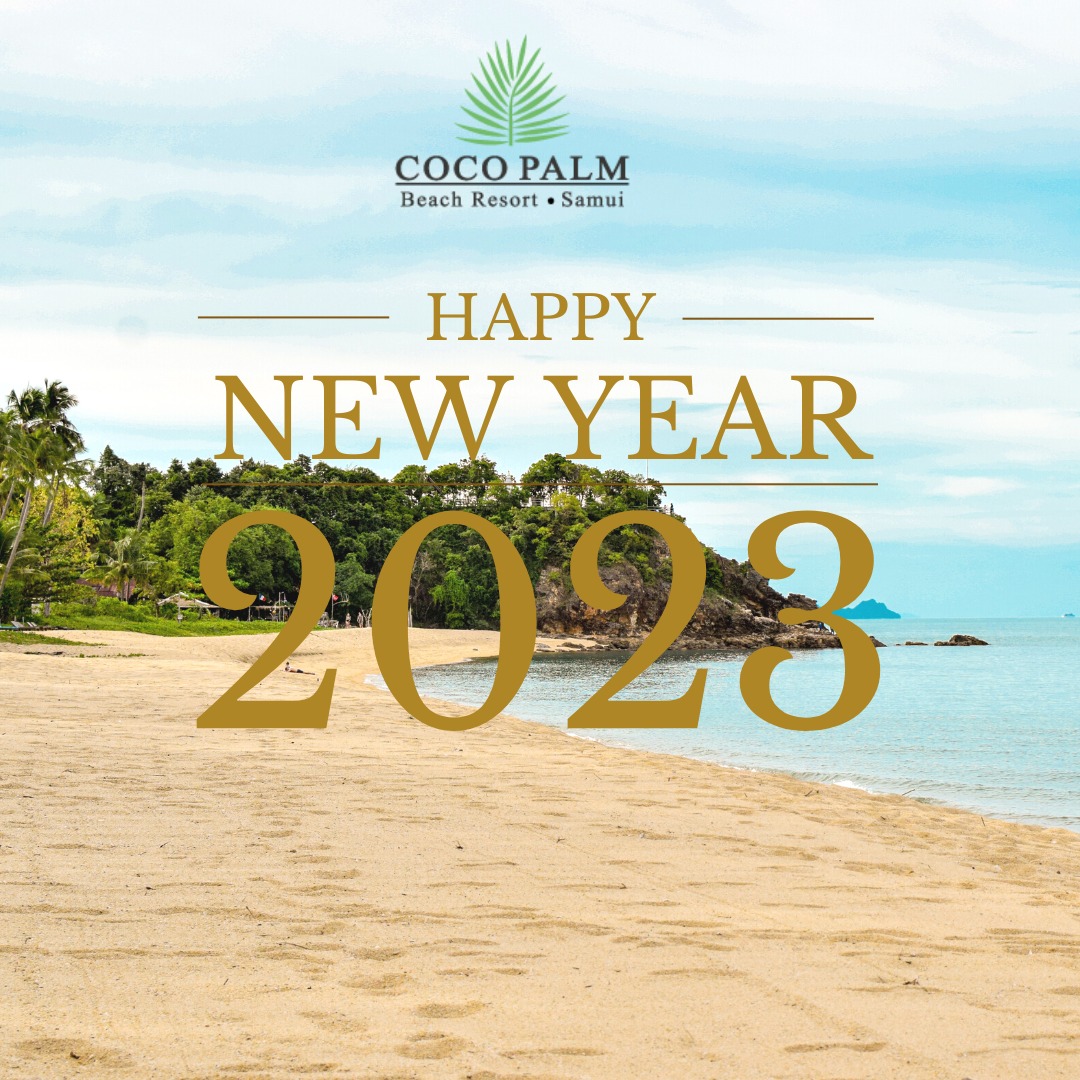 Koh Samui's new attractions, updated version 2023
A popular tourist site in Thailand. Koh Samui is the country's face and reputation, as it is popular with both domestic and international tourists. They are always traveling together. After Phuket Island, Koh Samui is Thailand's second largest island. Surat Thani Province considers it a major district. Thailand's southernmost point The location is stunning, both in terms of the view of the Gulf of Thailand and the quantity of natural beauty. Because of the island's size, there are numerous tourist attractions to explore. This island also has a lot of unique attractions. If it is difficult for everyone to come to Koh Samui, we would like to recommend Coco Plam Beach Resort, which will allow everyone to experience nature and the beautiful beach at the same time. With many facilities and activities Also; it is close to tourist attractions, including key Koh Samui locations. Let's go check what attractions are available for everyone to visit if you want to learn more.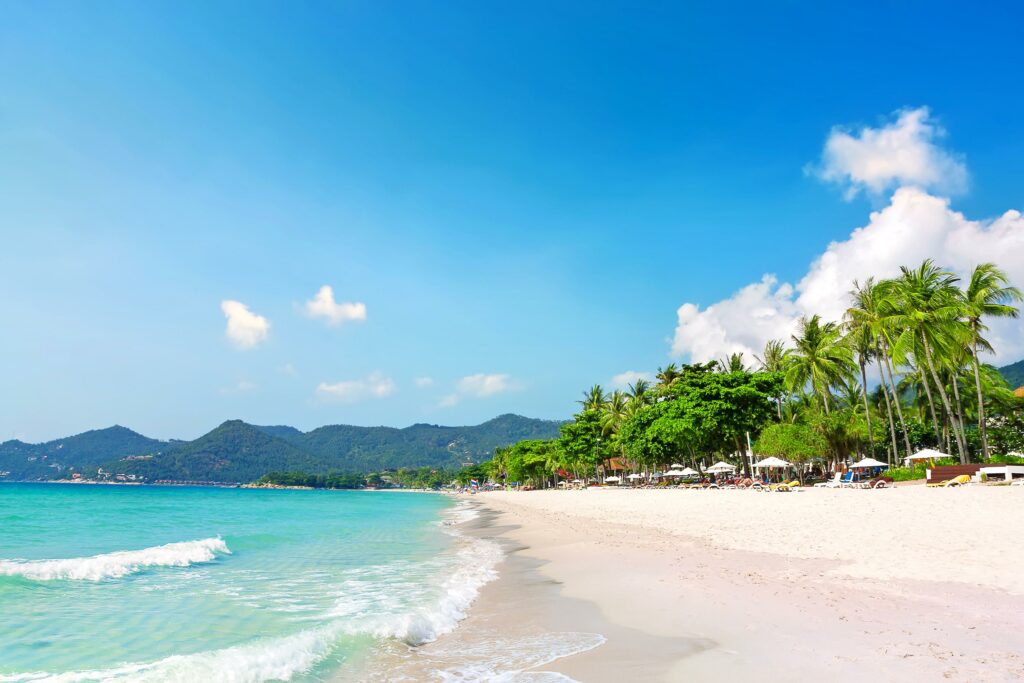 Learn about the Koh Samui tourism attractions that should not be missed.
If you still don't know where to celebrate the new year. Or there are no attractions planned for the long weekend that will be available for numerous dates next year. Everyone is welcome to visit Koh Samui. Nowadays, going to Koh Samui is thought to be simpler. Everyone can get to the most beautiful island in the Gulf of Thailand in no time. There are numerous interesting attractions on the island that we would recommend to anyone. Unlike in the past, every tourist attraction on Koh Samui is not located on the beach. There are numerous scenic locations. Water sports, markets, fishermen's lifestyle, restaurants, and cafes, all with the goal of allowing everyone to genuinely enjoy nature.
Not to mention hotels and resorts that are attractive and unique for everyone to enjoy comfort, such as Coco Plam Beach Resort, which has a section adjacent to Maenam beach. This is a very clean and lovely beach. The accommodation's space is perfectly separated into portions. The rooms provide a lovely outlook. Area for recreation And, without a doubt, the best service. Simply staying here gives you access to one of the top attractions in Koh Samui. However, this is only the tip of the iceberg. Only Koh Samui is of interest Because there are still many places we would like to encourage everyone to visit together. So let us proceed.
Five new Koh Samui attractions for Koh Samui There are several new attractions. Everyone has a lot to look forward to. However, we would like to recommend the following five tourist attractions for everyone to get to know each other first: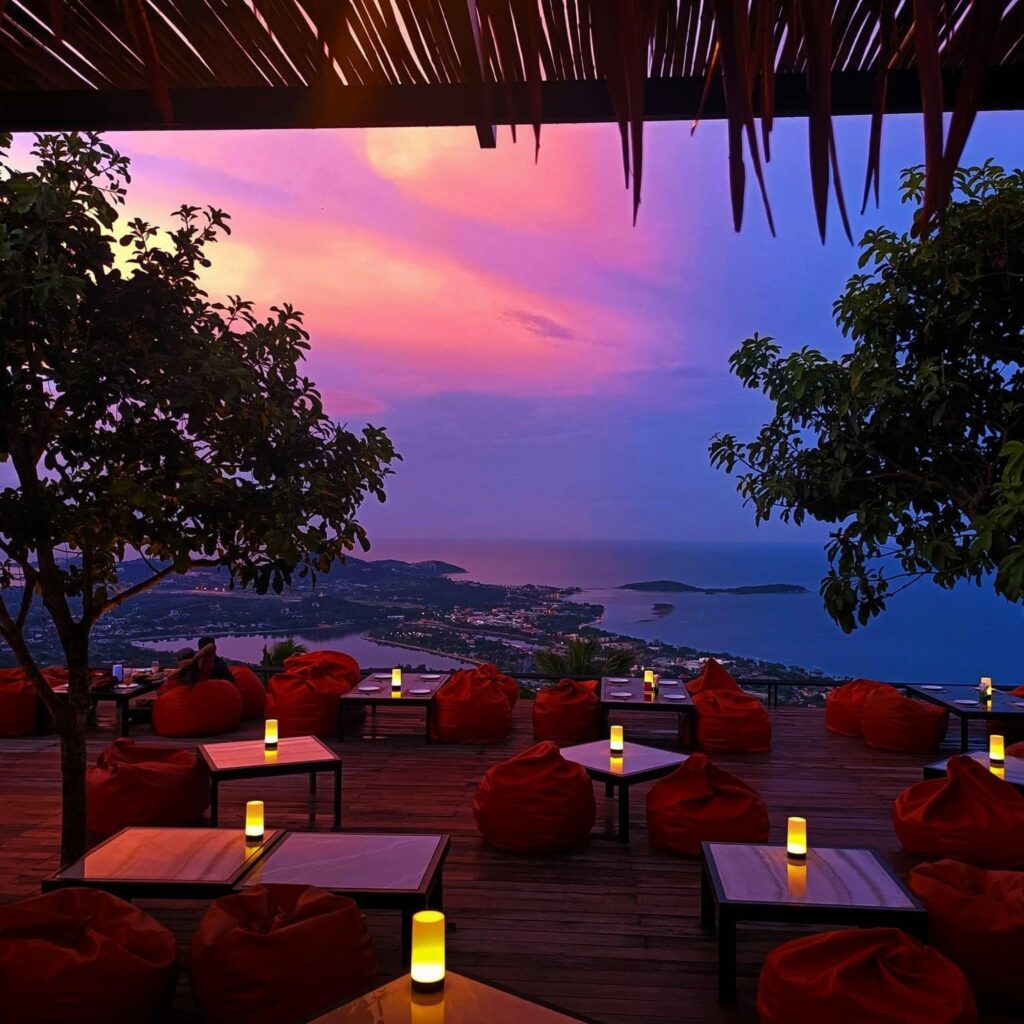 1. Samui on the roof
A restaurant and cafe where everyone may enjoy nature to the fullest with a 360-degree panoramic view of mountains, trees, and the sea. The space's decoration complements nature. It's as if we're transporting everyone to another world. Delicious meal, clean, reasonably priced, and with a stunning view. All cafes should not be missed for shooting pictures, relaxing, or creating content. It is also not far from Coco Plam Beach Resort, taking only around 9 minutes to get there.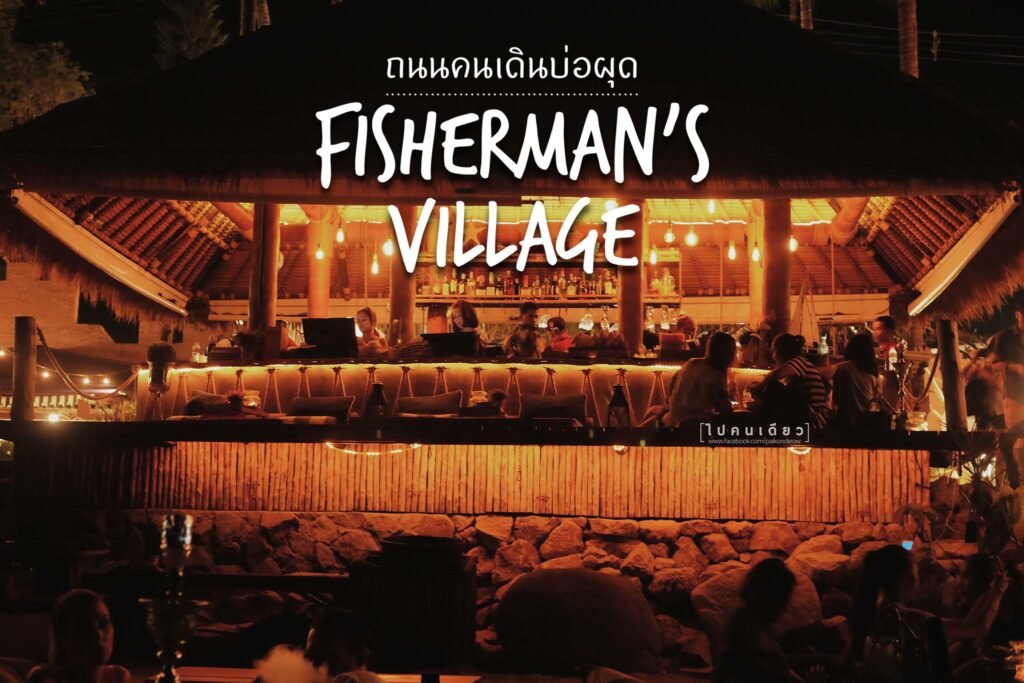 Credit : Page ไปคนเดียว
2. Walking Street in Bophut
Another intriguing restaurant-combination location. There are numerous shops on the inside. This was the traditional Samui settlement. And has evolved into a tourist destination while precisely retaining the ambiance of Samui's ancient town. It is yet another intriguing tourist destination on Koh Samui.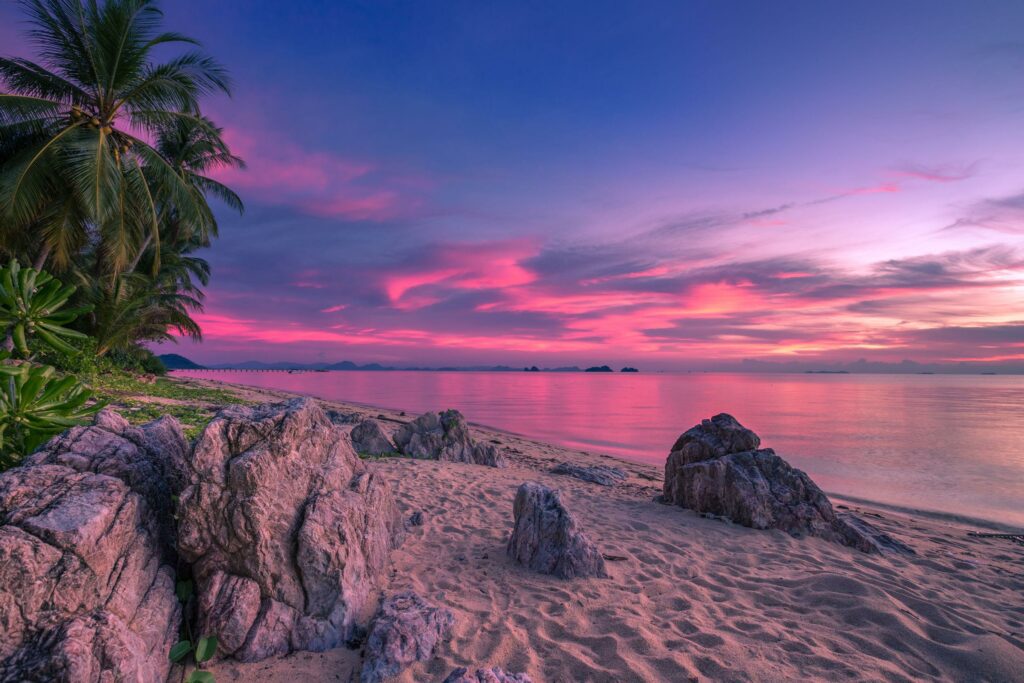 Credit : wihok.com
3.  Taling Ngam Beach
It is a lovely beach with white sand and clean water, and it is also the greatest place on Koh Samui to watch the sunset. This beach is located on Koh Samui's west coast. It is a peaceful beach ideal for those looking to unwind and repair their hearts. Another tourist attraction that does not involve swimming is simply going to enjoy the wind and take in the scenery.
4. Mu Ko Ang Thong National Park
is a must-see for scuba divers. The best site on Koh Samui for diving to enjoy the beauty of the sea. Where travelers can purchase different tour packages. If the hotel accommodation is available for purchase, it can be purchased along with the hotel accommodation. This will allow everyone to completely and appropriately absorb nature's splendor.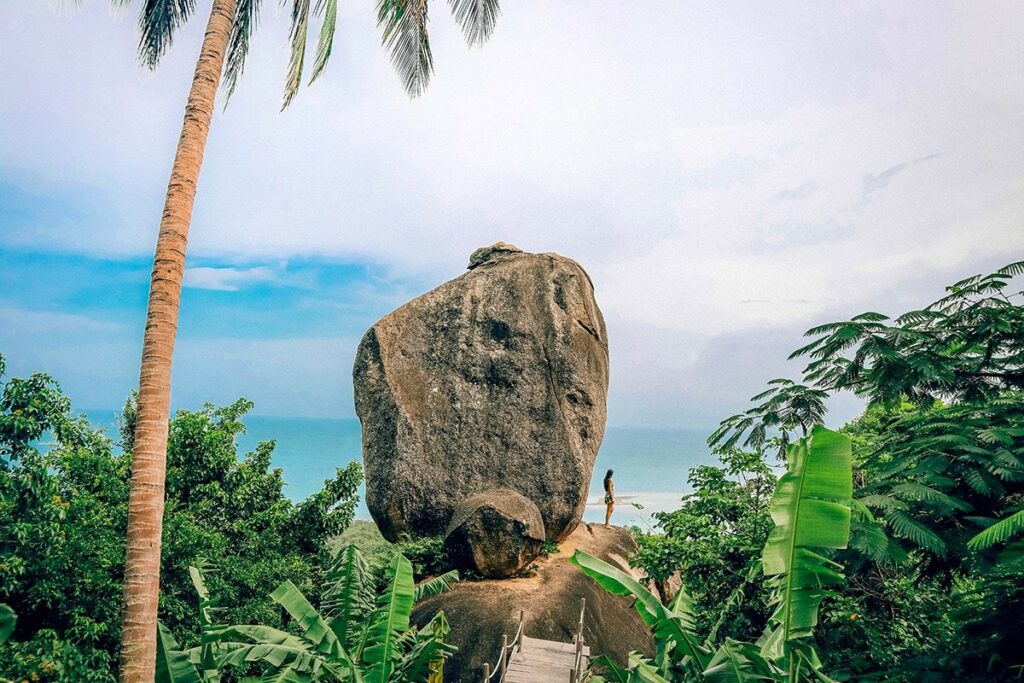 Credit : Page สมุยฟอร์ยู
 Stone Overlap
The tourist sites and vistas are stunning and ideal for photographs. With a high vantage point, you can see the countryside surrounding the island at all times. Large rocks are also arranged in unusual shapes. Definitely the most intriguing.
And these are only a few of the most popular tourist attractions. On Koh Samui, there are still numerous interesting attractions for everyone.
Reservations for hotels on Koh Samui
For anyone planning a trip to Koh Samui. It is recommended that you plan the motel ahead of time. Koh Samui is a popular tourism destination for both domestic and international visitors. Coming to travel and looking for a suitable place to stay? As a result, early preparation and reservations are required. You can currently book through the website that accepts reservations or straight from the website of the island's accommodation. And if everyone wants to be close to the best recreational area on Koh Samui, I recommend that Coco Plam Beach Resort be the place to be.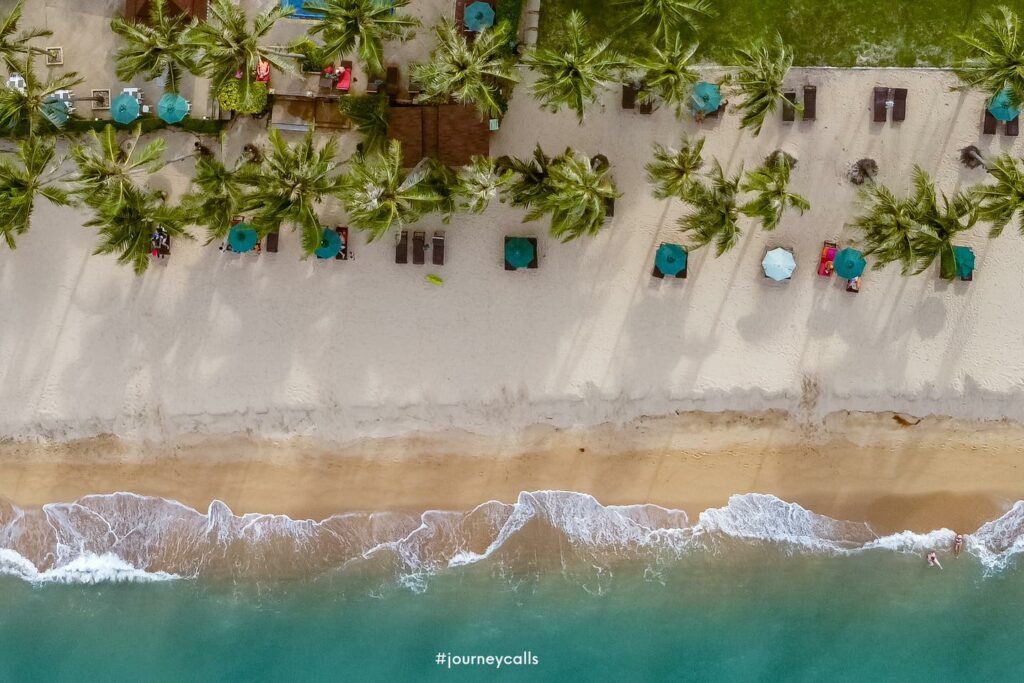 Reasons to visit Koh Samui
Why should everyone visit Koh Samui? There are numerous explanations for this, such as this.
It is a tourist attraction with numerous sites to visit.
As we mentioned earlier, Koh Samui is Thailand's second largest island, so the island is quite large and loaded with many wonderful spots to visit It is a tourist attraction.
Every year, both Thai and foreign tourists visit Koh Samui. As a result, this island attracts so many tourists that no one will ever feel lonely while there.
Which of these factors is probably enough to make everyone want to come and see for themselves whether Koh Samui is as interesting as we have described? And don't forget that Coco Palm Beach Resort is the greatest spot to stay on Koh Samui for everyone.
Koh Samui, the fun of traveling that allows everyone to experience the mountains, sea, and environment, and everyone has access to lodging such as Coco Plam Beach Resort that will make it feel like staying and traveling together. as well as a plethora of neighboring attractions As a result, if you wish to travel, I propose that you do not miss it.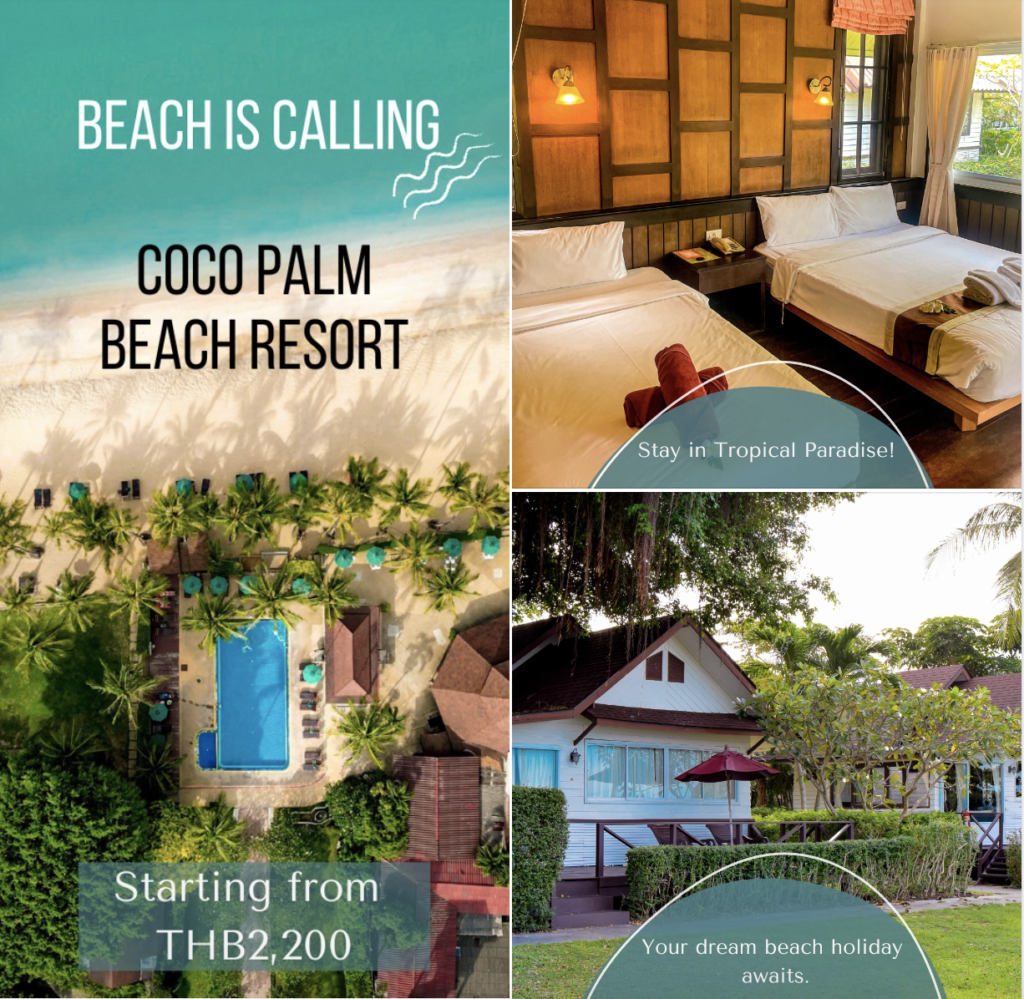 Wait no more! Book now
m.me/cocopalmbeachresort
Tel: 077 247 288
[email protected]
www.cocopalmbeachresort.com