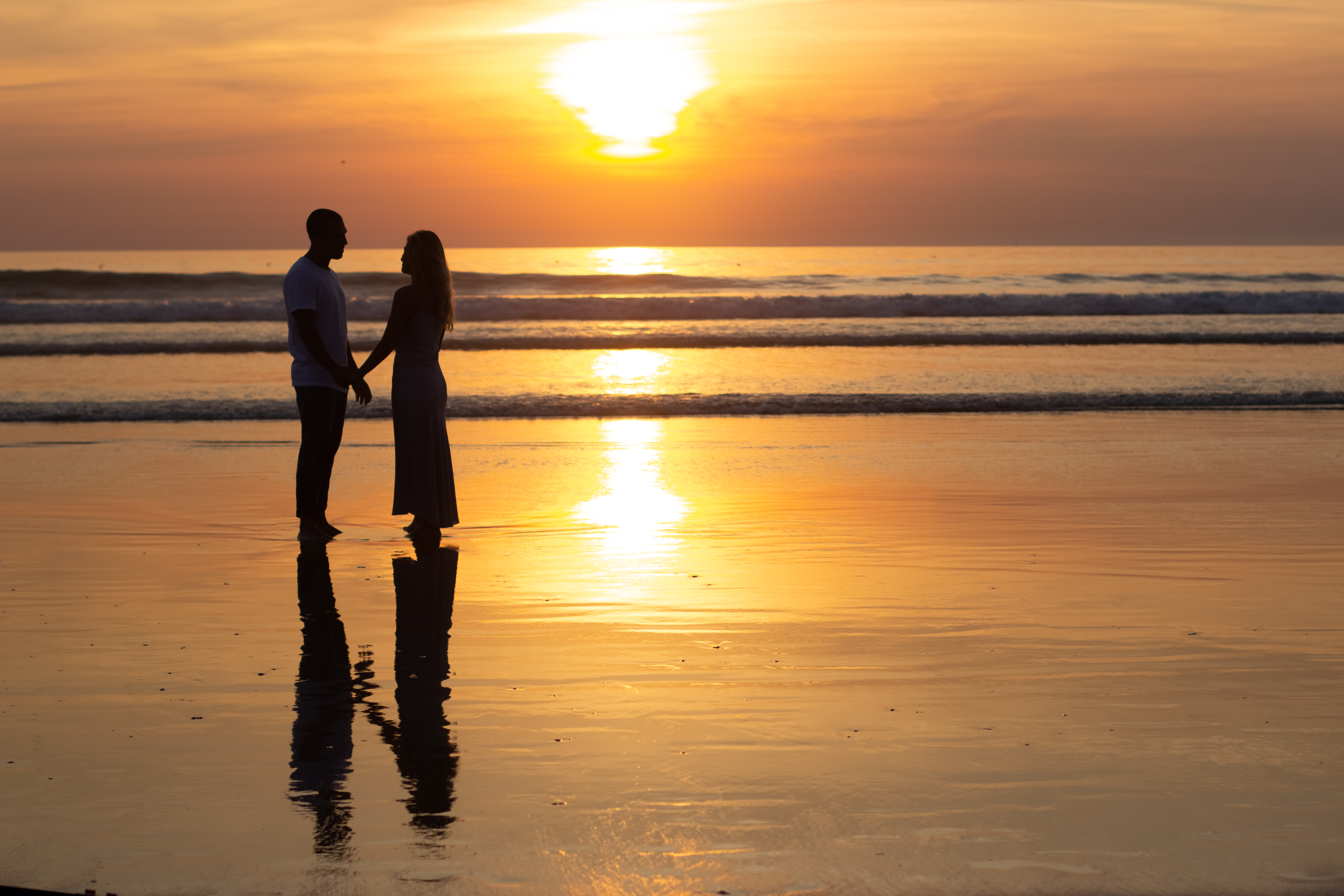 Where should you go if you're looking for a romantic Valentine's Day destination? Anyone searching for breathtaking sights and cozy lodging should take their girlfriend to Koh Samui. Coco Palm Beach Hotel, Koh Samui, provides easy access to the island's many companies and check-in facilities, photo ops, and comfortable lodgings. In no time on the island, Take your sweetheart on a romantic getaway this Valentine's Day.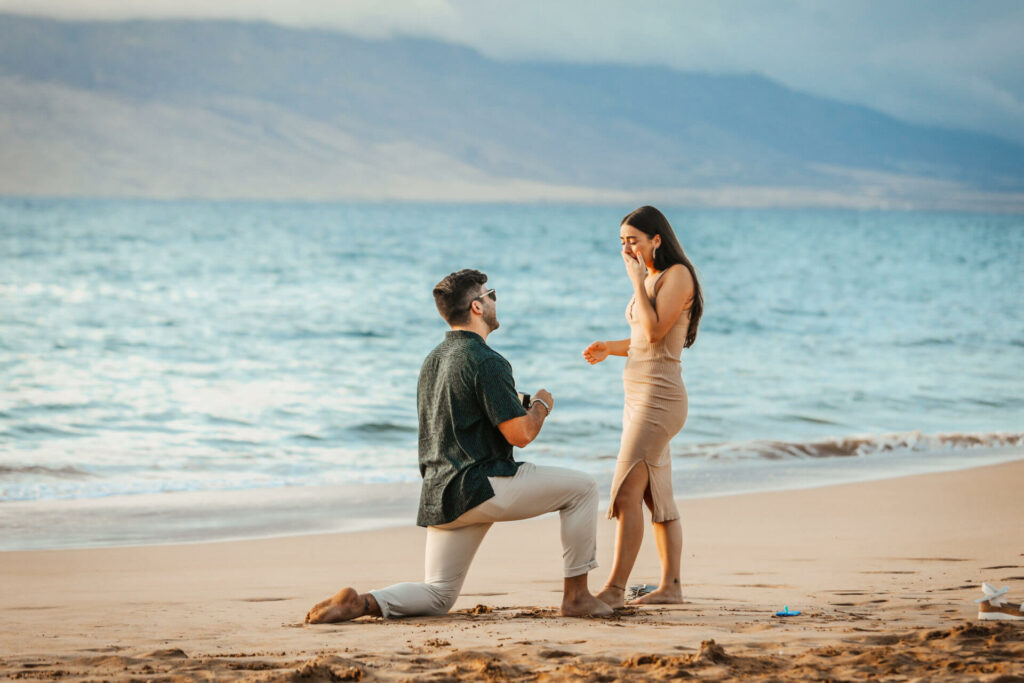 In which city will you spend Valentine's Day? Suite Koh Samui is the best place to stay, so make sure your fans know about it.
This year's Valentine's Day is quickly approaching. Make a trip to Koh Samui, another fantastic destination. Nice place to check in and take chic photos. Chill people must attend. Get your sweetheart's hand and plan a trip here for Valentine's Day. Which part of the island has the best beach, the most transparent water, the most tranquility, the most shade, and would be the perfect place to bring a loved one? Moreover, there are numerous picturesque locales on the island; let's take a drive, relax, take in the sights, and spend the night in a cozy bed and breakfast. The hotel Coco Palm Beach is located right on the sands of Koh Samui. There are numerous room types, swimming pools, parking, restaurants, breakfast, and more. In addition, the hotel offers a unique discount in honor of Valentine's Day. The mighty Rome here is the best, I must say. Additionally not typical
Popular Koh Samui attractions where tourists can check-in and pose for photos with stylish admirers
Send your sweethearts to Koh Samui and encourage them to check in at some of the island's most romantic spots. Save time; there are plenty of stunning sights to see. Seize the moment and flash your girlfriend's hand in front of everyone.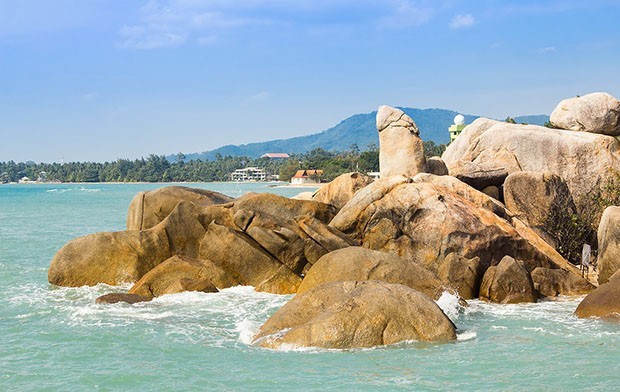 1. Hin Ta Hin Yai.
One of the most photographed places on Koh Samui. There's a massive, one-of-a-kind granite boulder there. Tourists should listen to this because of the natural wonders that surround them. Legend has it that when two grandparents set out to find a wife for their grandson, a storm knocked their boat off course, and their bodies washed up on shore, where they would forever be remembered as Grandfather and Grandmother rock (Hin Ta and Hin Yai).
Lamai Beach is located on the east coast of Koh Samui, to the south.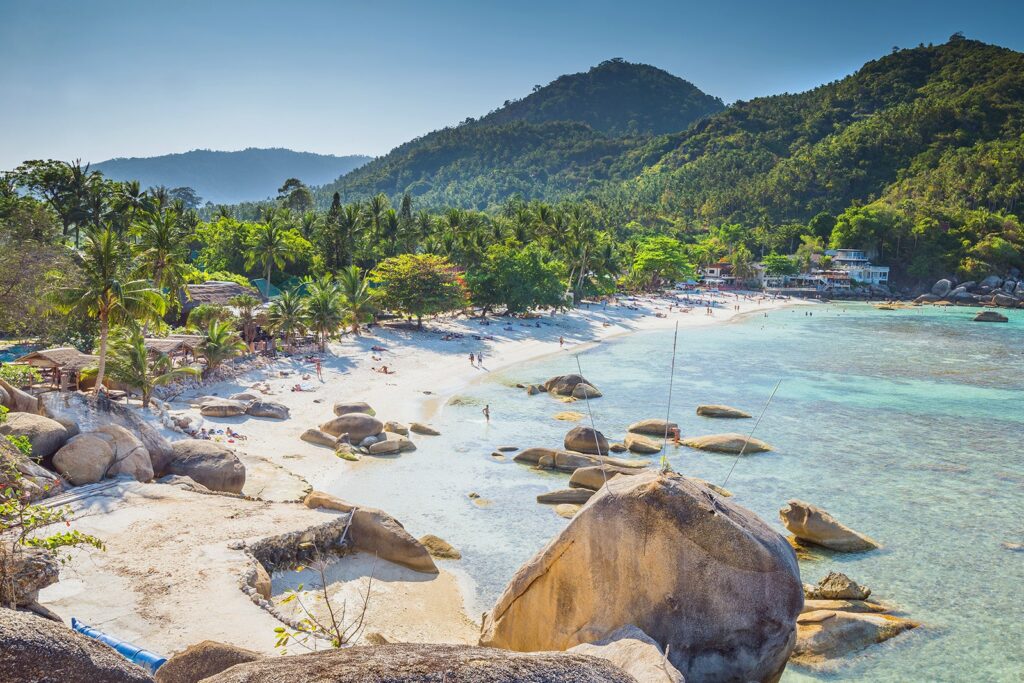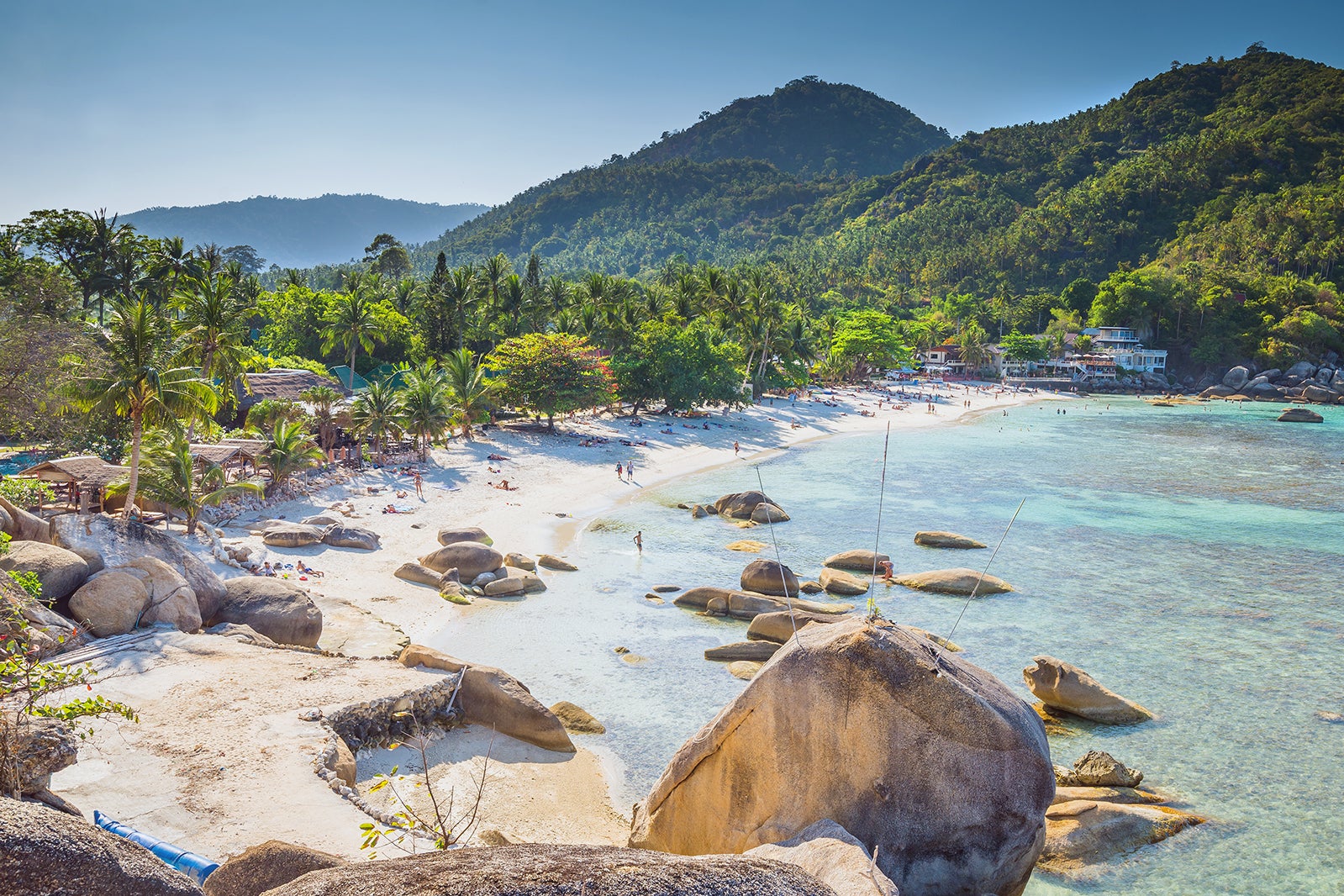 2. Silver Beach
Snorkeling enthusiasts flock to Haad Ngern because of its excellent conditions. There is little to no noise or crowding. Place to unwind; its water is crystal clear. Since many marine organisms make their homes on the rocks, snorkeling is an everyday activity.
Towards the north-east of Lamai Beach's coast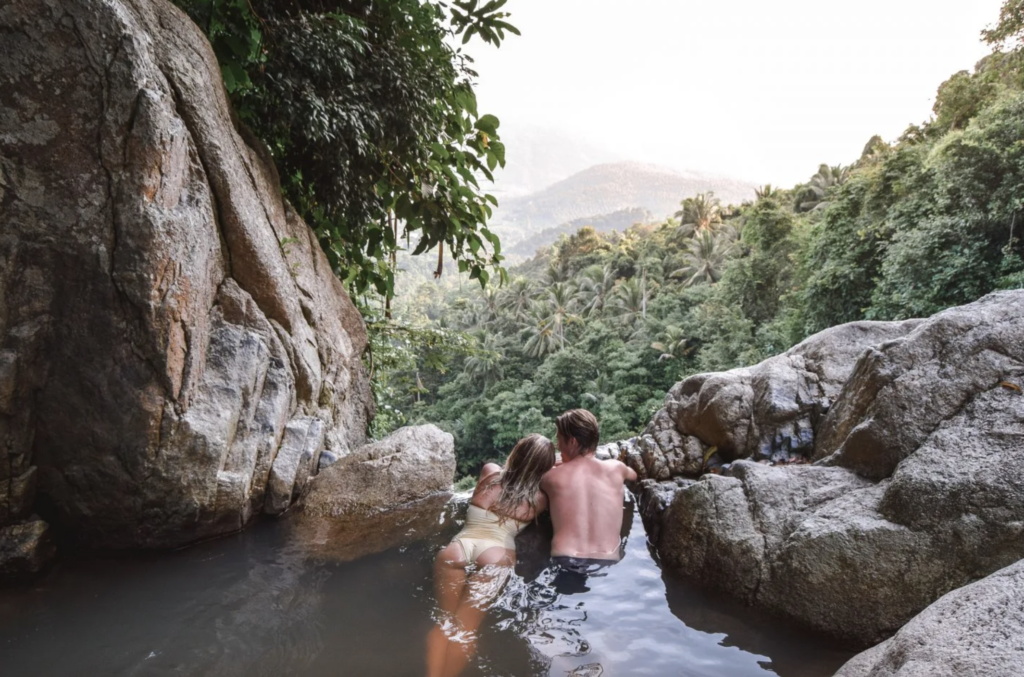 Credit : wanderersandwarriors.com
3. Namuang Waterfall
Visitors to these stunning waterfalls can swim, lounge under the trees, and snap some lovely photos. Nature itself is gorgeous. In addition, there will be restaurants and retail establishments in the neighborhood.
To the south of Koh Samui.
Koh Samui also features numerous sights for visitors to see and photograph. Visit Koh Samui and stay at the beachfront Coco Palm Beach Hotel. Location: close to major attractions, ease of access, and practicality
Traveling Around Koh Samui
When you get to Koh Samui, you can go on excursions all over the island. Minibus service across the island will be provided by the red vehicle. We have packages starting at 30 baht. There are a plethora of options for renting a car. Vehicles A and B are available. In addition to bikes, All over the island, you can find taxis on motorcycles. In addition, taxis do not use metres, so you can instead agree on a flat rate before getting in. The hotel Coco Palm Beach Koh Samui offers a free local shuttle service. Terminal for ferry shuttle Parking at the hotel is free, but there is a surcharge for the hotel's airport shuttle service.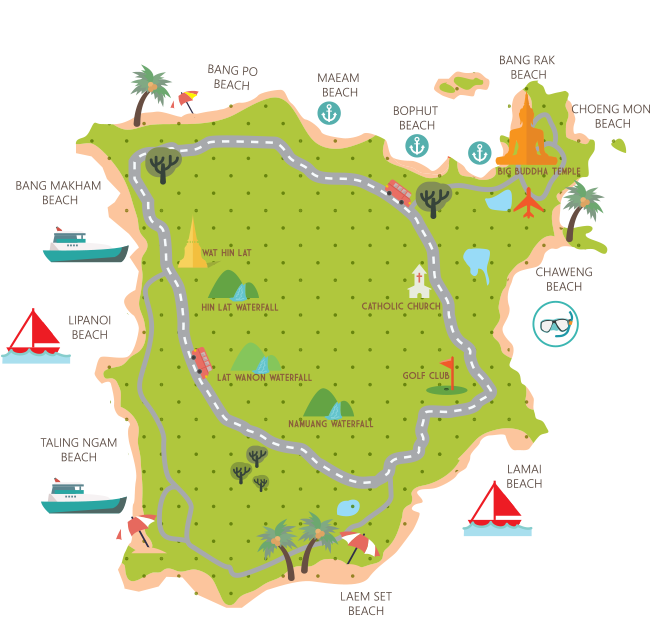 Credit : laptopwarriors.com
Directions to Koh Samui
It is possible to reach Koh Samui by the following means of transportation.
If you have a private vehicle, you can get to the pier where the ferry to Koh Samui departs by following Highway No. 35, then the lost route under No. 4, and finally, Highway No. 41 through the Dok Sak District.
Please factor in at least 10-12 hours for the bus ride on the Rod Tour (Bangkok to Koh Samui). Pick a bus that gets in early so you can catch a boat to Koh Samui and then take a car to the port to board a ship.
Commute by train by boarding at Hua Lamphong Station. Get off at Phun Hin Station. – From the train station, you can take a taxi to the ferry (there are minibusses and buses)
When arriving at Surat Thani Airport, you'll need to take a connecting bus or van to the pier. If you land at Koh Samui Airport, you can fly directly to the island and stay at the Coco Palm Beach Koh Samui Hotel (the hotel offers a shuttle service to and from the airport).
Moreover, this is how one can reach Koh Samui. Thanks to its many transportation options, it can confidently claim access to any vehicle. It's easy to get to Koh Samui, which makes it a popular vacation spot. In no time at all, you'll be immersed in the ultimate ambiance of Koh Samui, with its turquoise beaches, clear water, and quiet surroundings, not to mention its abundance of exciting tourist attractions.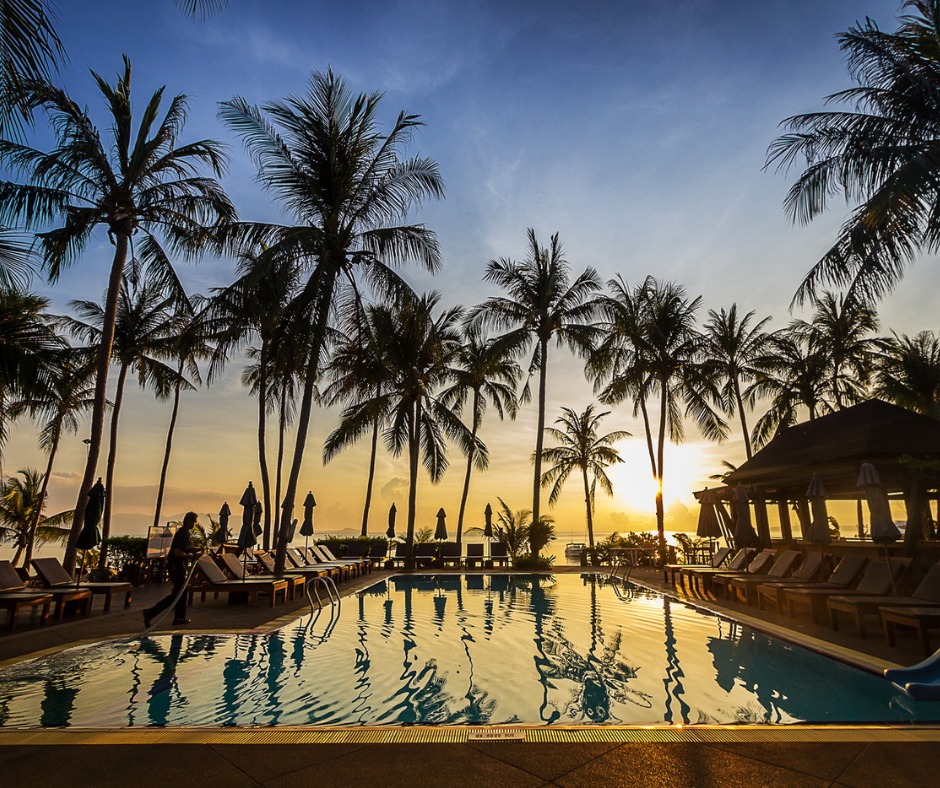 Take your sweetheart's hand at Thailand's most stunning tourist destination, Koh Samui, this Valentine's Day. There are many other locations on the island that you can explore, log in to, and use as photo backdrops with your lover. Remember it fondly? In the mood for some romance? The Coco Palm Beach Hotel in Koh Samui is next to the island's best beach and offers stunning ocean and pool views. Take advantage of the island of Koh Samui's sugary delights this Valentine's Day.