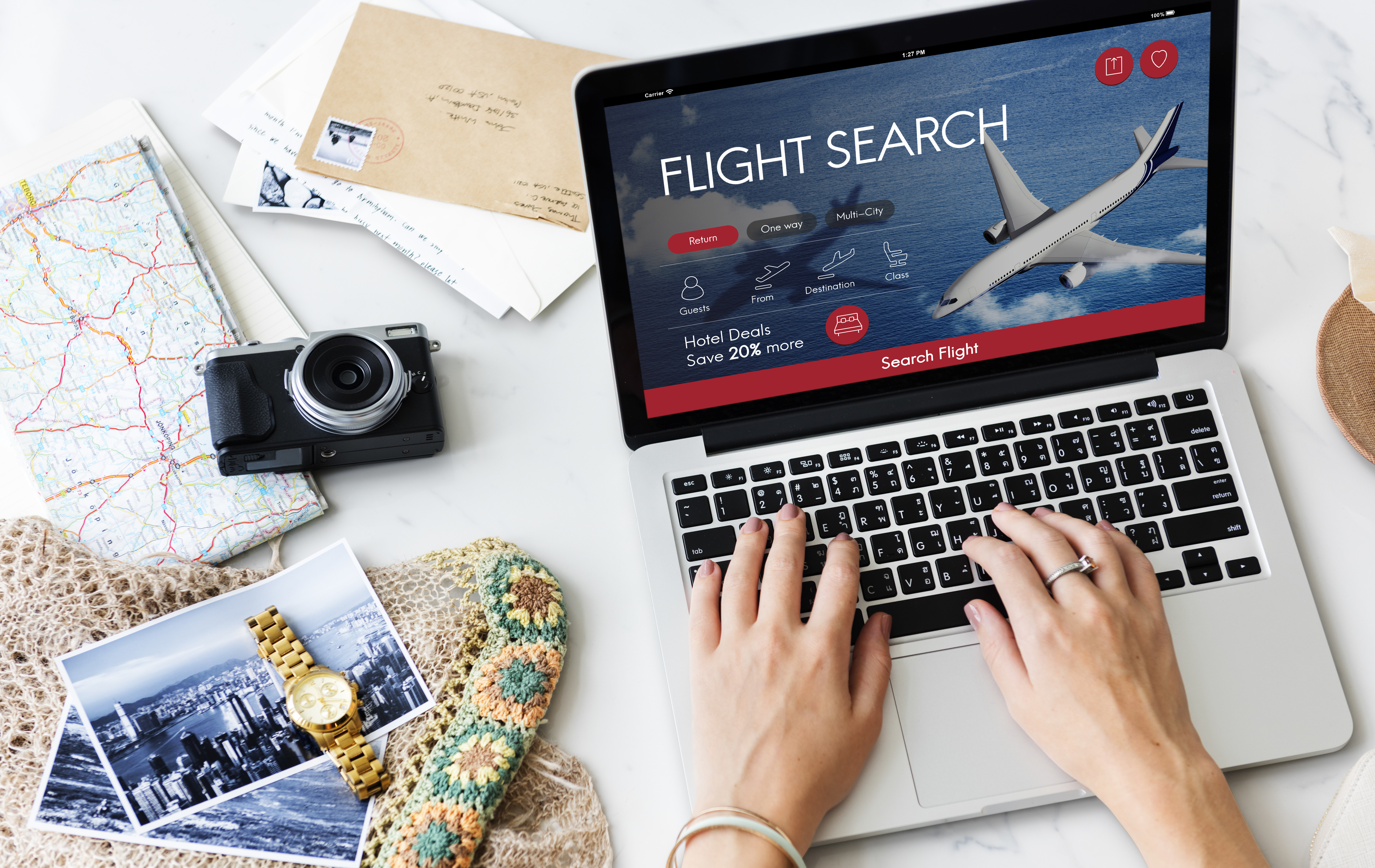 3 days 2 nights at Koh Samui  for Happy New Year  2023,
Let's see where to travel
How to travel to be full for Happy New Year 
          This December, many people probably already have plans for the long weekend at the end of the year. including returning home to be together with the whole family or plans to travel abroad to absorb the festive atmosphere of foreign countries many people may not have plans yet because they have been working for a long time almost today, so they haven't planned the location yet. Staying in the dormitory alone would be boring. Let us Coco Palm Beach Resort plan a better place to visit.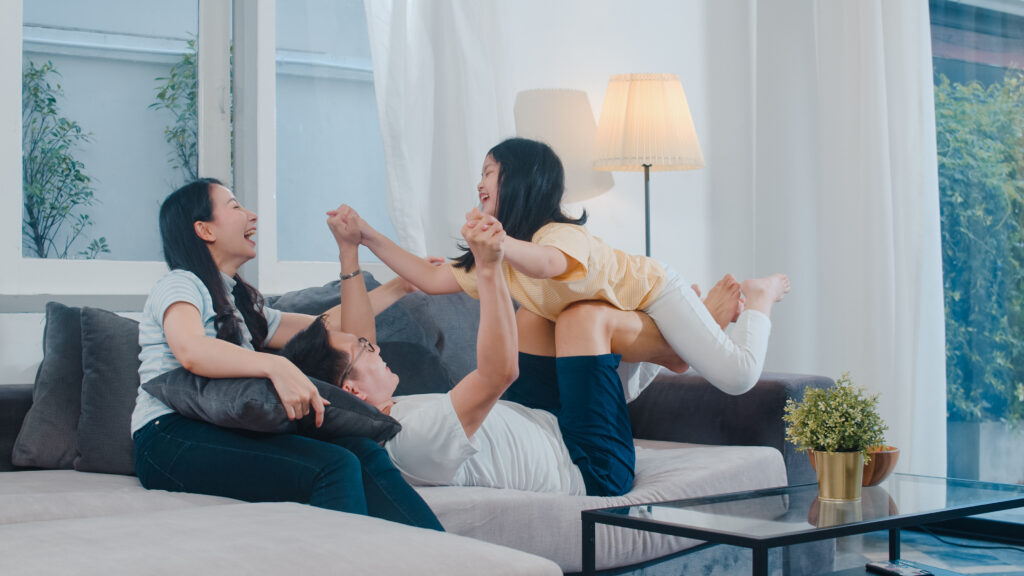 During this long break, Tourist attractions in major provinces such as Pattaya, Hua Hin, Korat, or the heart of Bangkok will definitely be crowded with people. long pause like this We recommend a trip to the sea to relax and allow nature, wind, and sunlight to help alleviate fatigue throughout the year.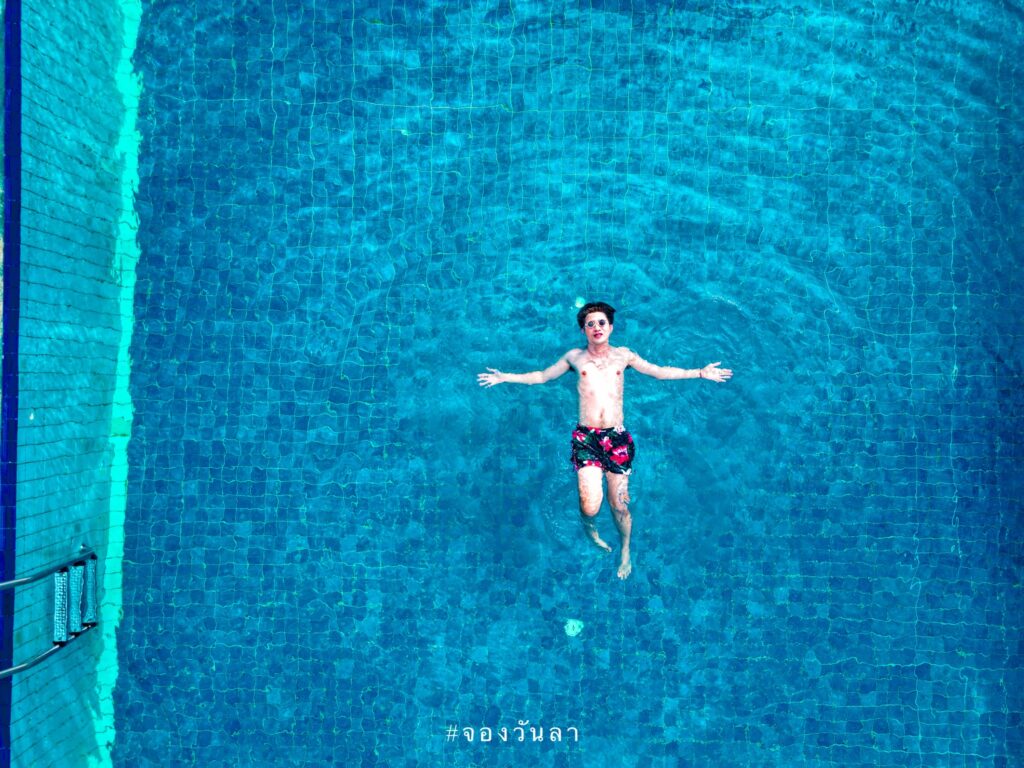 A good sea must have many of these things.
          Of course, Thailand is famous for its beautiful sea. would be crowded with people as well But anyway, the sea is a place suitable for a good vacation ever. Maybe choose a site that is not very far from Bangkok. but moderately crowded in order for the body to be fully rested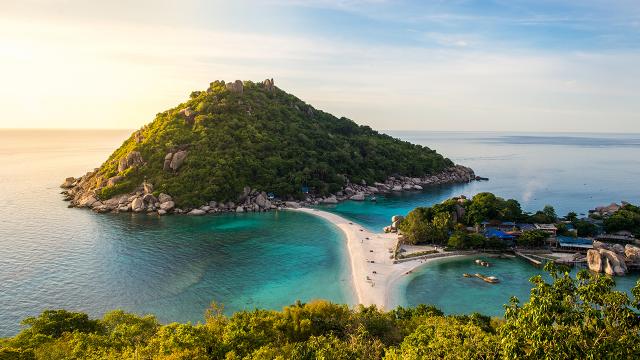 If looking for a beautiful sea, beautiful sandy beaches, surrounded by nature, And the people are not too crowded. We recommend Koh Samui as an alternative to relaxing this time. Because it answers all the questions you are looking for. In addition to traveling comfortably. by car to boat or to fly directly to Koh Samui can do the same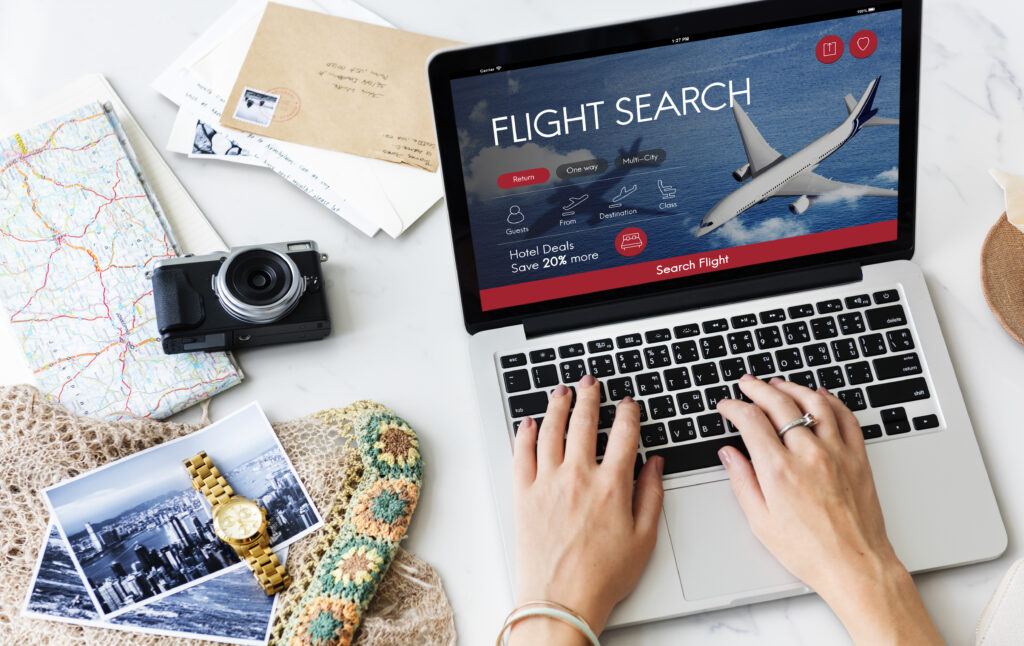 If you want it all Must come to Koh Samui
          On this Koh Samui, There are a variety of tourist attractions to choose from according to your needs. The highlight is many beautiful beaches such as Chaweng Beach, Lamai Beach, and Mae Nam Beach. Including famous landmarks such as Grandfather and Grandmother stone, which is a popular check-in place for tourists that should not be missed. must go sometime 
          In addition, Koh Samui also has natural attractions such as hiking, jungle trekking, and swimming in the famous waterfalls. Or it will be cultural tourism such as temples and pagodas. Both resting places, restaurants, and facilities are available on the island cover and are able to serve tourists very well.
3 days 2 is where to travel? Today we plan to give you.
          When visiting Koh Samui, we, Coco Palm Beach Resort, have recommended places to visit based on geography. or according to the popularity that tourists choose to travel together Where will there be? Let's try it in order to travel according to the plan that we have for you today.
> DAY 1 Like a great man, must take beautiful pictures by the sea or go on an adventure trip to be chic.
On Koh Samui, there are many beautiful beaches. that have different characteristics and strengths
Mae Nam Beach : Quiet, white beach, fine sand, paddle board, take photos and show off people on Social.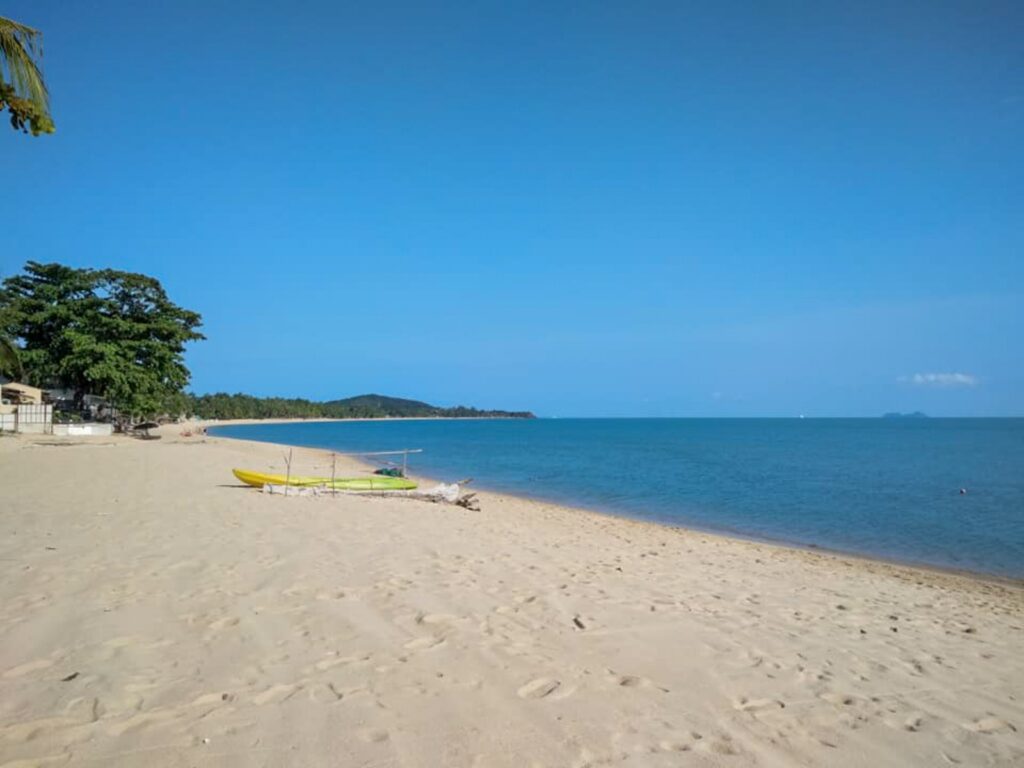 Chaweng Beach : The most beautiful beach in Koh Samui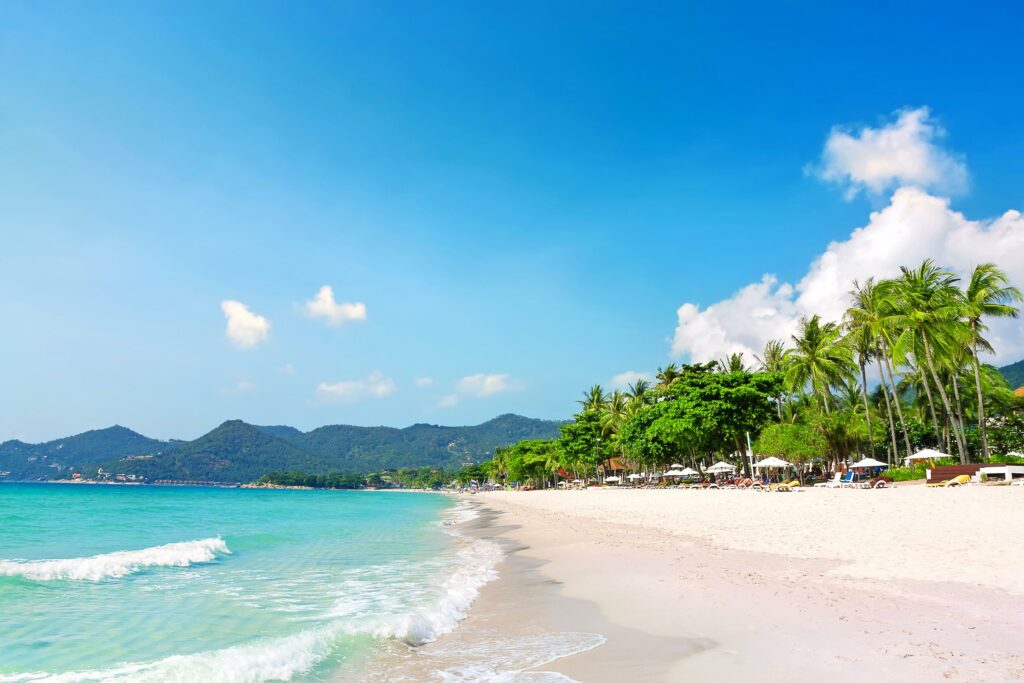 Lamai Beach : If you want to have the vibe of 'Miami', it must be here. The chicness of this beach is the crescent-shaped curved beach. Surrounded by coconut trees, beautifully arranged to avoid the sun. Walk and chill to the fullest.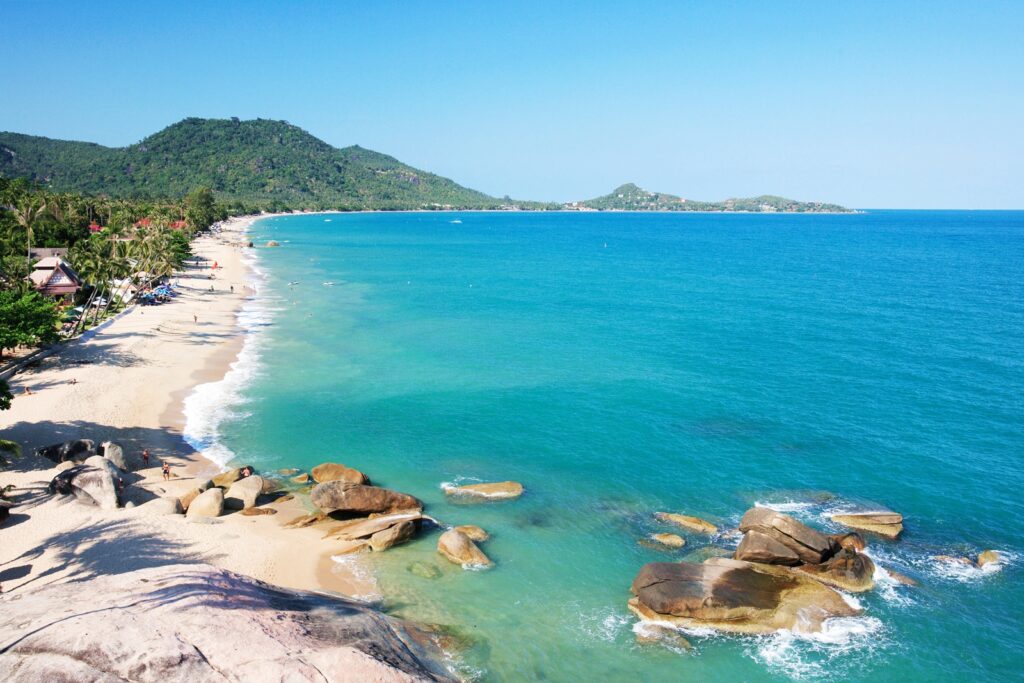 Trekking through the mountains, and riding off-road : are other activities that are fun and very popular. Anyone who comes to Koh Samui must try once.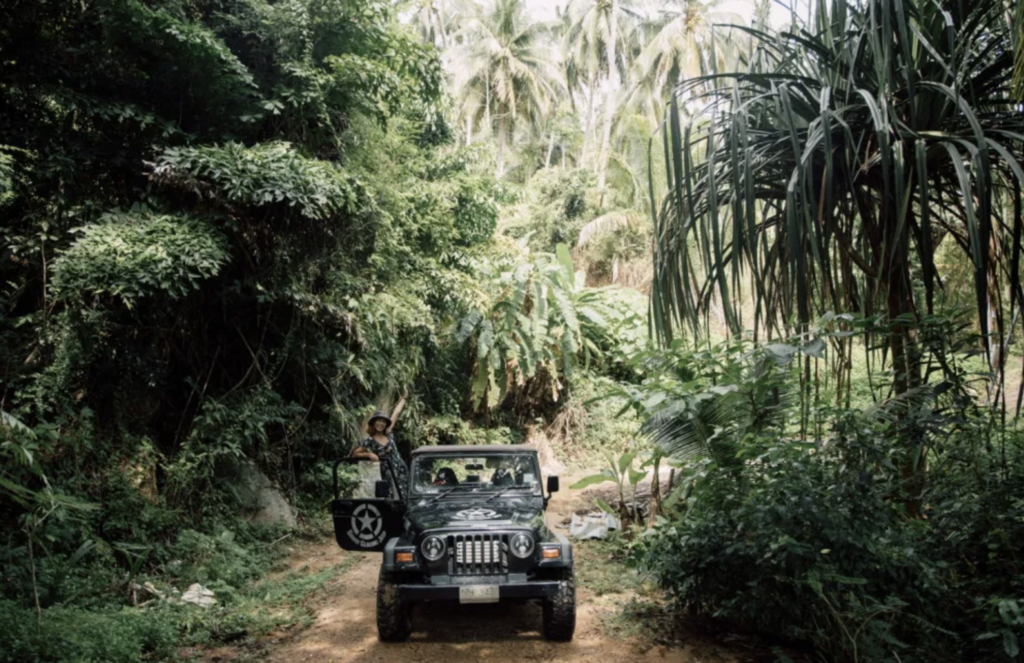 Namuang Waterfall : The waterfall area is divided into 2 places, the first one is more convenient to travel. Can play, but the second place is known for its splendor than the first place. quite difficult to travel have to walk deep into the forest Suitable for people who like to travel in an adventurous way.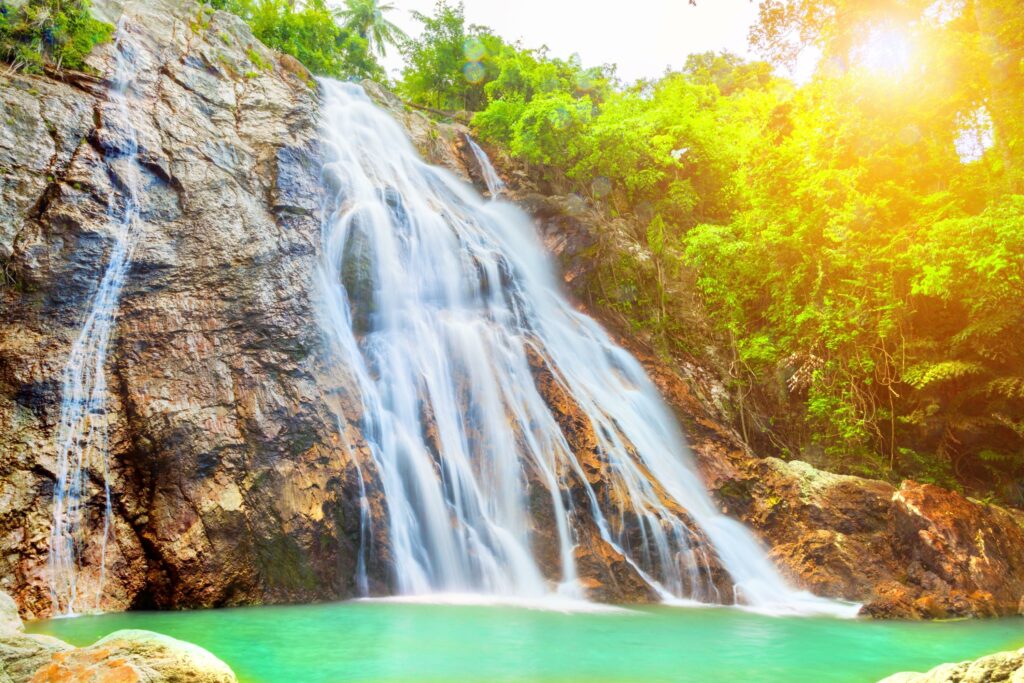 > DAY 2 Ecotourism Learn about the way of life of the Koh Samui people.
Coconut house
           Cultural attractions It is suitable for learning activities because at Ban Coconut there are workshop activities and various data warehouses. to study together
Coconut House will focus on learning to cook or desserts. The main raw material is coconut because the original coconut house was a coconut wholesale business before. Make tourists learn more stories and information.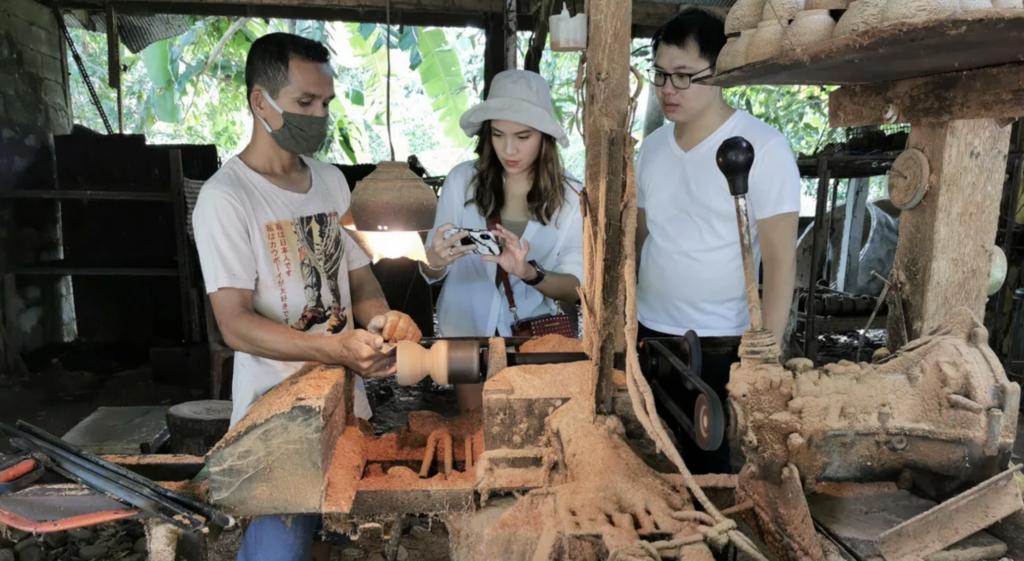 Activities at Coconut House have 3 parts :
1.Samui Life Museum 
An exhibition area for villagers' utensils made from coconuts in the past There is a section showing products made from coconut oil for sale in the same spot.
2.Manufacturing plant Watch the process of producing or processing coconuts into products. There are every steps in the operation.
3.Activity pavilion The area used for workshops in making local desserts of the Ban Maprao community, such as Khanom Kho and Khanom Kee Man.

Fisherman Village
           The community in the famous old town of Koh Samui was Originally a village of fishermen who have lived for a long time. was modified to become a tourist destination Developed to accommodate tourists, but still maintains the original style of the village. Modify an old wooden house into shops, and restaurants and decorated it with colors to make the community more lively. became a small road flanked by Bophut Beach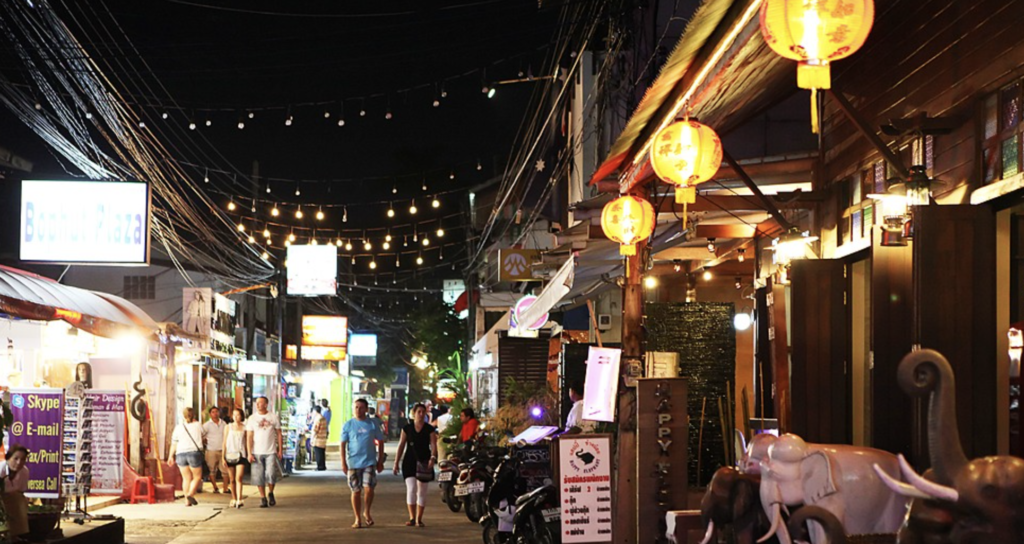 > DAY 3 Making merit to enhance the prosperity A bit of Mutelu
          Koh Samui has some outstanding and famous sacred sites. considered an important landmark Tourists come to Koh Samui. Always include these places in your travel plans. suitable for paying homage or taking pictures of the beautiful
Big Buddha Temple, Koh Fan : Distinctive with a large Buddha image in the attitude of subduing Mara with a wide lap and height over 6 meters, located in the north of Koh Samui. can be seen from a distance as elegant and distinctive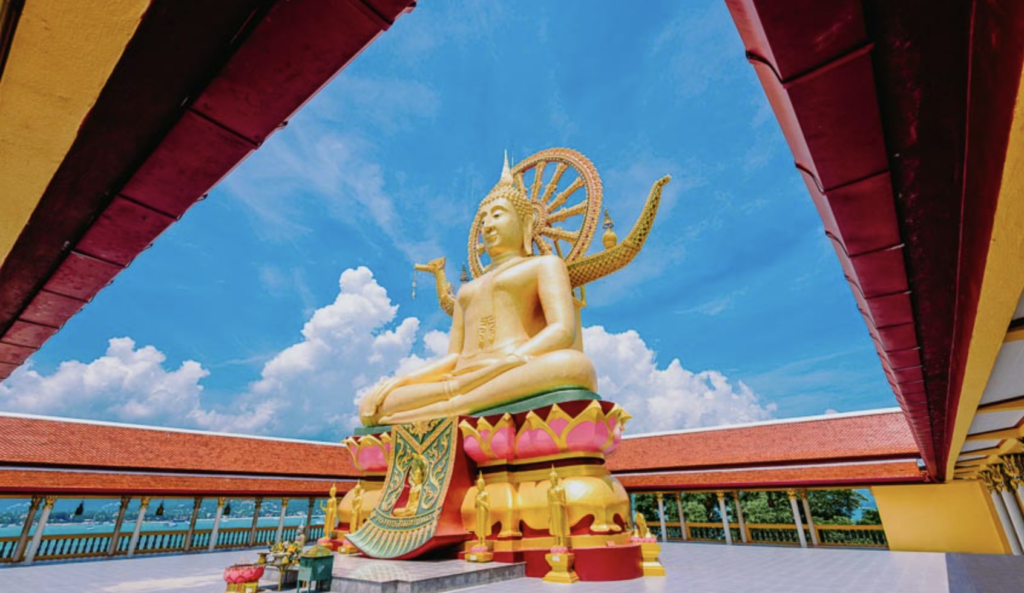 Wat Plai Laem (Wat Laem Suwannaram) : Very popular among foreign tourists in recent years. Less than 1 kilometer from the Big Buddha Temple enshrines a thousand-handed white Buddha statue of Guan Yin, over 20 meters high, located in the center of the lake within the temple. and there is a large Sangkachai Buddha image to worship and ask for blessings for prosperity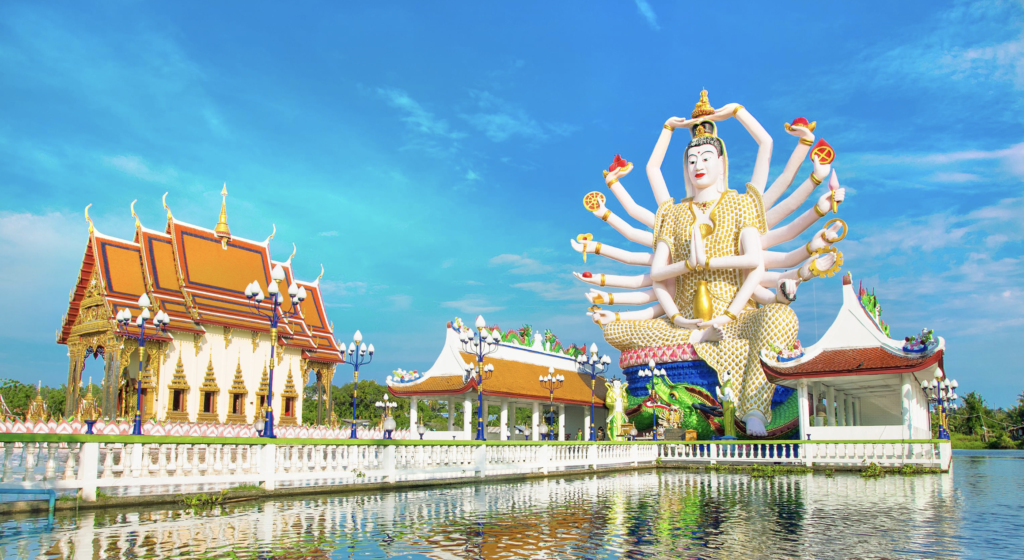 Don't forget to bring another level of rewards at Coco Palm Beach Resort.
          Coco Palm Beach Resort is only 20 minutes from the airport. The location of the hotel is like a tropical garden. Gives a private atmosphere like sleeping at home But the smell of traveling to the sea filled all around There is accommodation in the form of bungalows. or hotels to choose from Whether it's a family, a gang of friends, or a lover, it's all ready.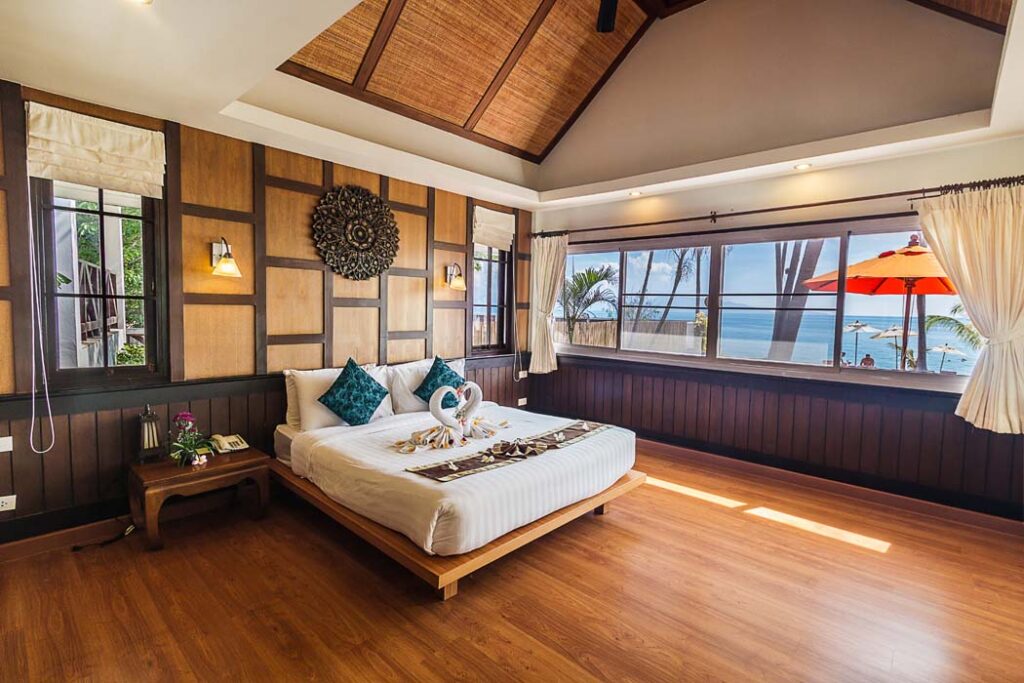 All comfortable accommodations The taste of delicious local food lets you rest and Indulge in the atmosphere of extraordinary beachfront accommodation. To make that special night come true, Coco Palm Beach Resort is here to give you a unique experience.
Experience the ultimate relaxation in Koh Samui for you. 
" Coco Palm Beach Resort, the paradise of relaxation lovers "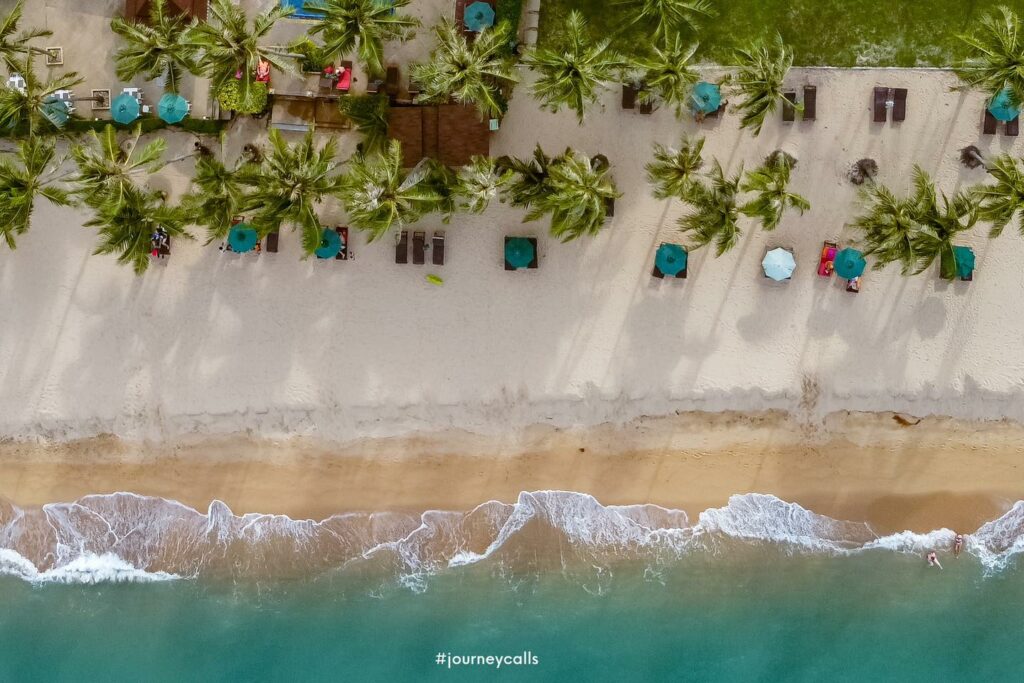 . 
For more information > facebook.com/cocopalmbeachresort
📥 Inbox : m.me/cocopalmbeachresort
📞 077 247 288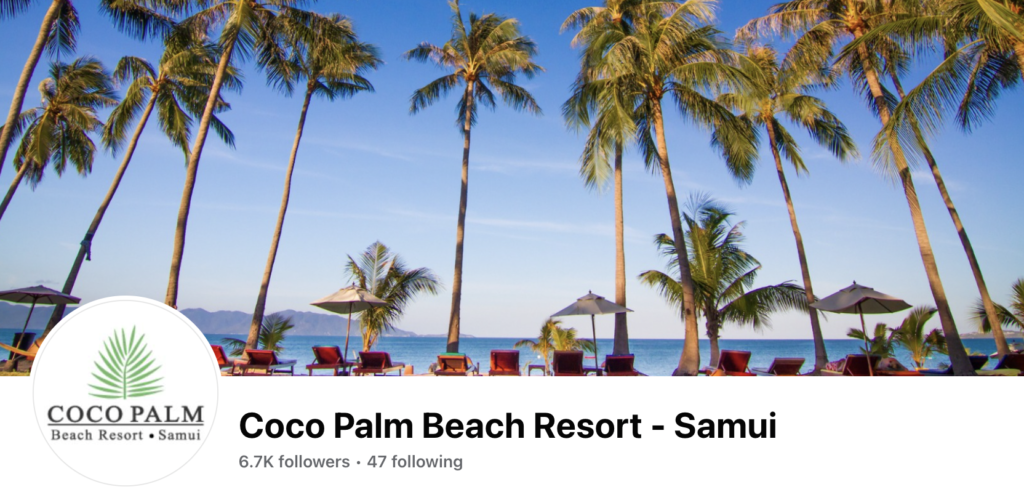 Read More : ​​Blog